As a city where dreams come true, Dubai has long attracted the attention of the globe as a glittering metropolis. Dubai has come to be associated with luxury living because of its recognizable skyline, extravagant way of life, and lavish attractions.
Beyond its glitzy exterior, however, is a city that provides an unrivaled selection of high-paying jobs in addition to a luxurious lifestyle.
Dubai serves as a ray of light in a world where financial stability and growth potential are widely desired. Wondering what the highest-paying jobs in Dubai are? We've got you covered!
If you're confused about where to start your career in UAE or how to expand your current business operations, you've landed on the right page. Keep reading to learn how to earn over a million dollars in the UAE annually!
Overview of Dubai's Job Market
The dynamism of Dubai's labour market is demonstrated by the abundance of opportunities in its job market. With respected institutions and a growing Islamic finance market, Dubai has a robust banking and investment business.
The IT sector is booming, and Dubai is establishing itself as a regional magnet for innovation, making it one of the highest-paying jobs in UAE.
The growth of the city's infrastructure continues to be significantly influenced by engineering and construction. Healthcare, which is another high-paying job in Dubai, is booming due to the creation of top-notch medical facilities.
With a focus on both residential and commercial needs, Dubai's real estate market continues to be a thriving and profitable sector and is hands-down one of the best-paying jobs in Dubai.
List of 5 Highest-Paying Jobs in Dubai
Dubai offers a diverse set of high-paying job opportunities across various industries. From finance and technology to real estate and engineering, professionals in these fields can find lucrative careers with attractive salary packages and excellent growth prospects.
Finance and Investment Banking Careers in Dubai
Real Estate Careers in Dubai
Information Technology and Software Development Jobs in Dubai
Engineering and Construction Opportunities in Dubai
Healthcare and Medicine Professions in Dubai
1. Finance and Investment Banking Careers in Dubai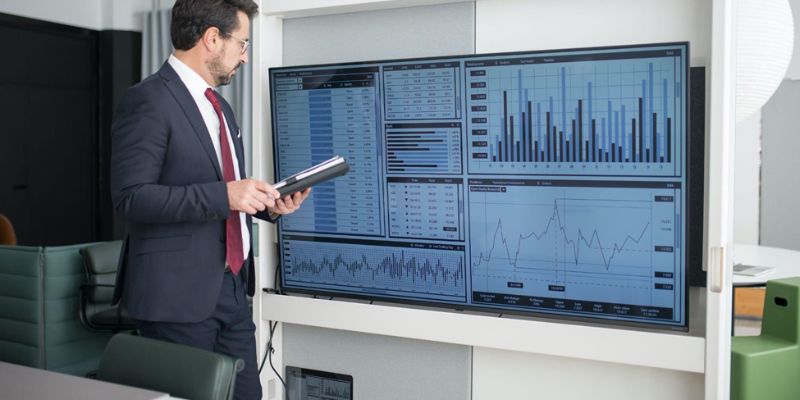 The Finance Sector of a booming UAE economy undoubtedly creates some of the best-paying jobs in Dubai. Here are five of these jobs, along with the credentials, abilities, and experience needed for each:
Investment Banker: Investment bankers are essential in completing financial transactions, offering financial advice, and raising funds. A good educational background in finance or a similar discipline, such as a bachelor's or master's degree in finance is necessary to succeed in this position.
Financial analyst: A financial analyst evaluates investment options, examines financial information, and makes suggestions to help in decision-making. A bachelor's degree in finance or accounting or the CFA (Chartered Financial Analyst) certificate is required.
Hedge Fund Manager: Hedge fund managers are in charge of overseeing investment portfolios, selecting wise investments, and increasing client returns. Usually, you need to have a bachelor's or master's degree in finance, economics, or a similar subject.
Wealth Manager: For high-net-worth individuals and families, wealth managers offer individualised financial guidance and investment plans. Most employers expect candidates to hold a bachelor's degree in finance, or a related discipline.
Risk Managers: They are in charge of detecting and reducing any hazards that financial institutions or investment organisations may encounter. It is typical to need a bachelor's or master's degree in finance, risk management, or a similar discipline. The Financial Risk Manager (FRM) designation is a highly regarded professional certification.
These lucrative positions in the banking industry are some of the highest-paying jobs in Dubai. Successful workers in these areas can take advantage of performance-based pay, bonuses, and chances to manage and lead teams making them some of the top high salary jobs in Dubai.
2. Real Estate Careers in Dubai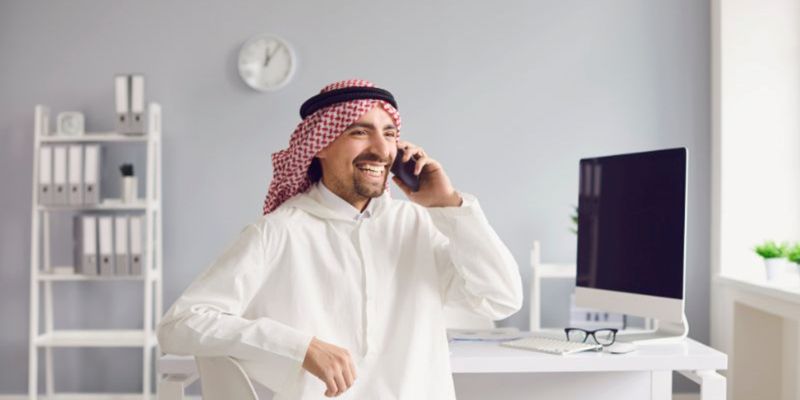 Due to the growing real estate market and ongoing construction projects in the city, Dubai's real estate industry presents some of the best jobs in Dubai. Here are five positions with considerable potential:
Real estate agent: In property transactions, real estate agents serve as middlemen between buyers, sellers, and tenants. They guide clients through the market, find suitable properties, negotiate contracts, and expedite the buying, selling, or renting procedure. Check out the Dubai Broker Course to find out about how to become a Real Estate Agent in Dubai.
Property Consultant: Clients seeking real estate investment prospects receive experienced counsel and direction from property consultants. They assist clients in making informed decisions by analysing market trends, assessing investment opportunities, and more.
Real estate developers: They are in charge of organizing, funding, and managing building development initiatives. They locate suitable sites, work with architects and contractors, oversee the building process, and make sure projects satisfy customer requests.
Real estate investment analyst: Analysts that specialize in real estate investments assess and examine potential real estate investment prospects. They do financial modeling, market research, risk analysis, and recommendation-making for investors or real estate firms.
High commissions, attractive agreements, and tremendous development potential are all features of Dubai's real estate sector, making Real Estate one of the highest-paying jobs in the UAE.
3. Information Technology and Software Development Jobs in Dubai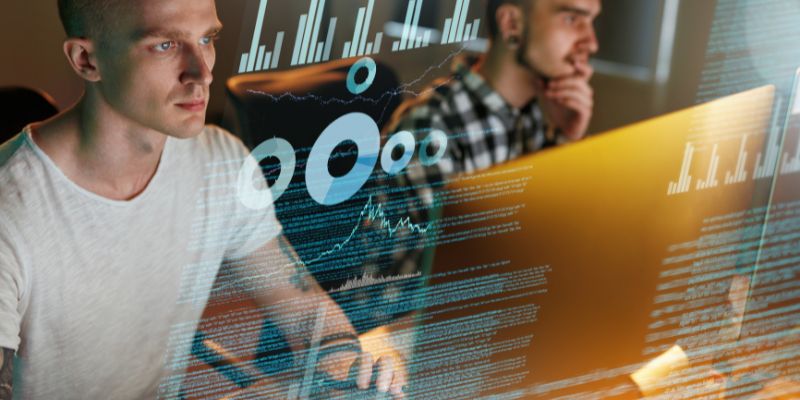 When you think of professions with the highest growth potential, IT is the talk of the town. Here are five lucrative IT job positions relevant to Dubai:
IT consultant: IT consultants offer organizations specialized counsel and recommendations on how to use technology to accomplish their business goals successfully. They evaluate the current IT infrastructure, pinpoint opportunities for development, and suggest workable solutions.
Blockchain Developer: The need for knowledgeable Blockchain Developers has grown as a result of Dubai's ambition to establish itself as a worldwide blockchain center. These experts have experience implementing blockchain solutions across numerous industries, creating decentralized applications and smart contracts.
Big Data Engineer: As data complexity and volume increase, businesses require experts who can handle and analyze huge datasets. Big Data Engineers develop and design data pipelines, build data warehouses, and put into practice scalable data processing and storing solutions.
User experience (UX) and user interface (UI) designers: They are essential to the development of user-friendly and aesthetically pleasing software products. Understanding user behaviour, performing user research, and creating user-friendly interfaces are their main priorities.
IT Sales Manager: As Dubai's technology sector expands, there is a rising need for IT sales specialists. IT sales managers oversee sales teams, create business plans, and cultivate customer connections.
Due to Dubai's rapid development as a global commercial and technological center, there is a great demand for IT specialists in the city, making it one of the best-paying jobs in Dubai. Numerous digital firms and startups have relocated to the area as a result of the government's measures to promote innovation, and we can confidently say that IT is one of the best jobs to have in Dubai.
4. Engineering and Construction Opportunities in Dubai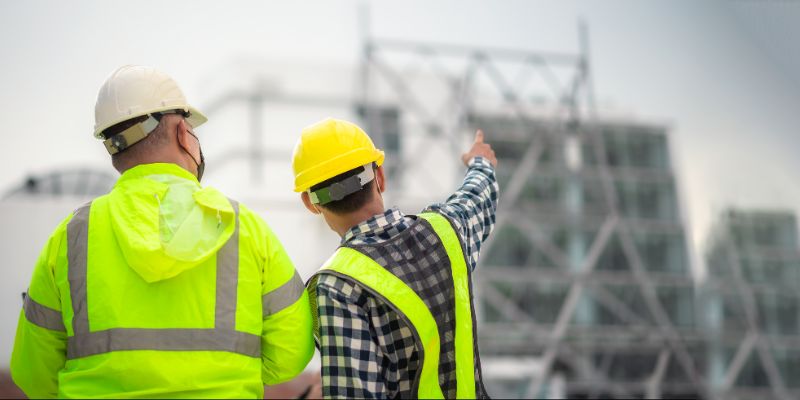 Several well-paying engineering positions are in high demand in Dubai as a result of the city's numerous infrastructure development and building projects. The following is a list of lucrative engineering positions that are some of the highest-paying jobs in the UAE:
Structural Engineers: They are essential to the planning and analysis of a building's or bridge's structural integrity, as well as other infrastructure projects. They guarantee that buildings can endure a range of loads and environmental factors.
Civil Engineers: With experience in project management and construction, civil engineers are constantly in demand in Dubai due to the city's ambitious urban development and transit projects.
Mechanical Engineers: Mechanical engineers are involved in the planning, creation, and upkeep of mechanical devices and machinery. They work in a number of sectors, such as manufacturing, energy, and construction. The demand for mechanical engineers knowledgeable in green technology and HVAC systems has expanded.
Electrical Engineers: Due to Dubai's rapid development and rising demand for electricity and power distribution, dependable and effective electrical infrastructure requires highly qualified electrical engineers.
There is a considerable need for engineering specialists in Dubai's infrastructure development projects. The city has been working on large-scale initiatives, including the location of Expo 2020, the extension of the Dubai Metro, and numerous real estate and business projects.
A huge number of highly qualified engineers are needed to contribute to the planning, design, and execution of these projects.
5. Healthcare and Medicine Professions in Dubai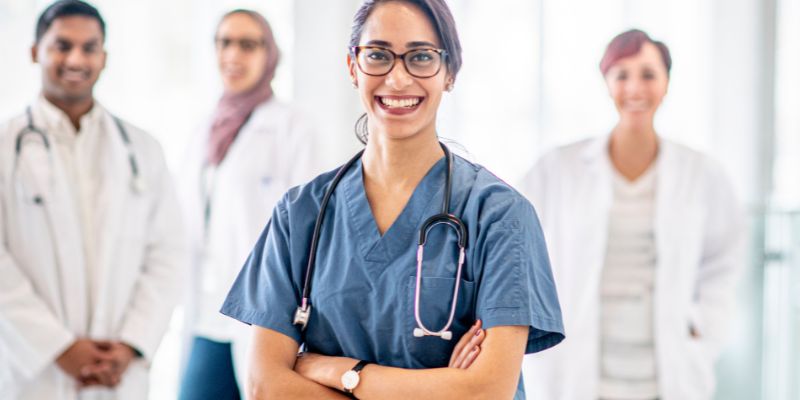 Due to the increasing expansion of the healthcare industry in Dubai, there is an increased need for qualified medical personnel. Here are five medical positions that are some of the best-paying jobs in Dubai:
Specialist Physician: Doctors who specialize in a particular medical field are considered specialist doctors since they have undergone years of additional study and training in that field. In their specialized disciplines, such as cardiology, neurology, oncology, etc., they identify and manage difficult medical disorders.
Surgeons: They are specialists with a focus on carrying out surgical treatments to address a range of medical ailments. In their particular surgical specialties, such as general surgery, orthopedic surgery, cardiovascular surgery, etc., they need substantial education, training, and experience.
Dentists in Dubai: They carry out dental procedures such as extractions, fillings, cleanings, and cosmetic procedures. Due to Dubai's emphasis on offering complete healthcare services, there is a continuing need for dentists who can meet the needs of the city's residents in terms of oral health.
Healthcare Administrators: They are in charge of managing and supervising the activities of healthcare facilities. They oversee duties like resource allocation, strategy planning, financial management, and regulatory compliance. In Dubai's expanding healthcare industry, skilled healthcare administrators who can efficiently run healthcare institutions are highly valued.
Other Lucrative Industries and Job Roles
In sectors including aviation, hospitality, sales & marketing, and legal services, Dubai offers some of the highest paying jobs in the UAE.
Airline pilot and air traffic controller jobs in aviation necessitate specialized education, as well as knowledge of aviation rules and situational awareness.
Positions like hotel general manager and food and beverage director, which demand excellent leadership, organizational, and customer service skills, offer great income potential in the hospitality business.
Professionals in sales and marketing can find high-paying positions like sales manager and digital marketing manage. There is great earning potential in the legal services industry, and jobs in business law, negotiation, and dispute resolution experience are some of the highest-paying jobs in the UAE.
FAQs – Highest Paying Jobs in Dubai
1. Which job has the most demand in UAE?
Medical Doctors and Engineers have a high demand in the UAE, amongst other jobs of Real Estate brokers etc.
2. Which city is best for jobs in UAE?
Dubai is the best city for jobs in UAE in terms of pay and growth opportunities, although other cities are lucrative too.
3. Which job has the best salary in Dubai?
Medical Doctors, specifically surgeons and cardiologists, are very highly paid in the UAE. The average salary of doctors is 19000 AED per month.
4. Which degree has the most scope in UAE?
Medicine is the most lucrative degree in the UAE, while a degree in Finance will also give you a high chance of employability.
Conclusion
In conclusion, Dubai is a desirable location for the best jobs in the UAE. Financial analysts, hedge fund managers, wealth managers, risk managers, and investment bankers are just a few of the lucrative roles available in the finance and investment banking industry.
Due to infrastructure developments, the engineering and construction industries are in high demand, and jobs like structural engineering, civil engineering, mechanical engineering, and electrical engineering provide outstanding compensation potential.
Specialist doctors, surgeons, dentists, and healthcare administrators are needed to meet the growing demand in the healthcare sector.  The Dubai real estate market also offers options such as real estate agents and investment analysts.
So what are you waiting for? Start your career with the highest-paying jobs in Dubai today!