The real estate landscape in the United Arab Emirates, particularly Dubai, has been evolving remarkably. This evolution has given rise to a surge in off-plan property sales agreements, where developers and buyers engage in transactions for properties yet to be constructed.
To ensure fairness and transparency in these transactions, the government enacted law No. (13) of 2008, which governs the initial property registration process in Dubai.
Plan Property Laws significantly regulated off-plan property sales, providing a legal framework for developers and buyers.
However, recognizing the need to adapt to changing market conditions and to enhance consumer protection, the law underwent a critical amendment in 2020.
These revisions included updated rules and procedures, especially in contractual breaches by developers or buyers, reinforcing the legal safeguards for all parties involved in off-plan property transactions.
This blog will explore UAE's essential aspects of Off-Plan Property Law. We will explore how these regulations affect both developers and buyers and how they contribute to creating a more secure and transparent environment for property transactions.
Understanding these laws is crucial for anyone considering entering the UAE's vibrant world of off-plan property investment.
Legal Framework for Off-Plan Property Purchases in UAE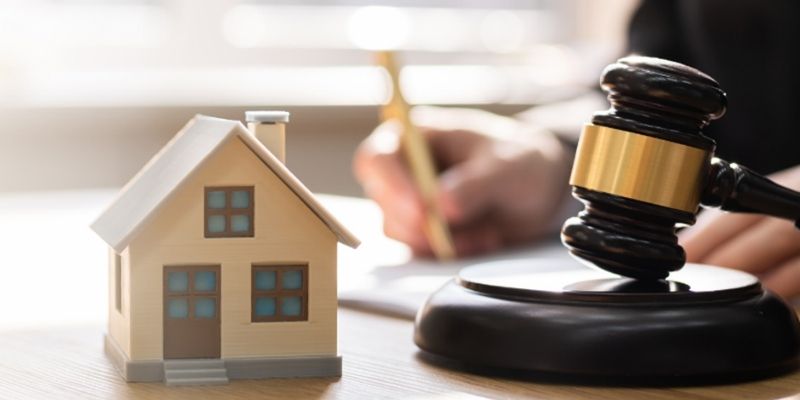 The United Arab Emirates (UAE) has established a robust legal framework to govern off-plan property purchases, ensuring developers' and buyers' transparency, accountability, and fairness.
This framework is essential due to the rapid growth of the real estate market in the region and the increasing number of off-plan sales agreements.
The Real Estate Regulatory Authority (RERA) plays a pivotal role in this framework. RERA is responsible for overseeing and regulating the real estate sector in Dubai, where the majority of off-plan developments are concentrated.
They provide guidelines, regulations, and requirements that developers and buyers must adhere to throughout the transaction process.
Moreover, the UAE has Off Plan Property Laws, such as Law No. (13) of 2008. This legislation has been instrumental in governing initial property registration in the Emirate of Dubai.
To adapt to the evolving real estate landscape, the law was amended in 2020 to address potential breaches of contractual obligations by developers or buyers.
It introduced updated rules and procedures to handle such situations, further safeguarding the interests of both parties involved in off-plan property transactions.
Understanding this legal framework is crucial for anyone looking to engage in off-plan property purchases in the UAE. It ensures all stakeholders know their rights and responsibilities, contributing to a more transparent and secure real estate market.
If you want to learn more about off-plan property sales – Check out our Off-Plan Development Sales Strategy course!
Termination of Off-Plan Contract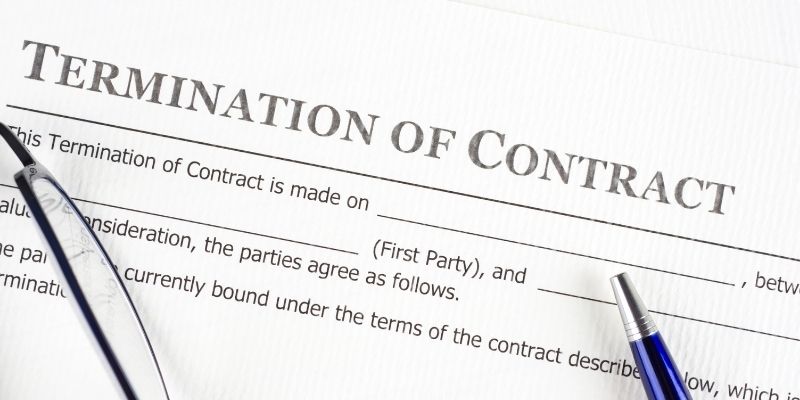 When it comes to off-plan property purchases, sometimes circumstances change, leading to the termination of contracts. Understanding the legal framework and conditions for termination is crucial for both developers and buyers.
1. Default of the Buyer
If a buyer defaults on their contractual obligations, developers can terminate by notifying the Dubai Land Department (DLD).
This procedure aims to bypass the courts and expedite the resolution of default issues. Key legal references for this scenario include Law No. 19 of 2017 and Law No. 13 of 2008.
2. Default of the Developer
Conversely, if developers fail to deliver the property within the agreed-upon timeframe, buyers can exercise their right to terminate the contract.  UAE Civil Law guides in such cases.
However, if the estimated delivery time is unclear, buyers can claim compensation through the legal system, ensuring accountability.
3. Project Cancellation by RERA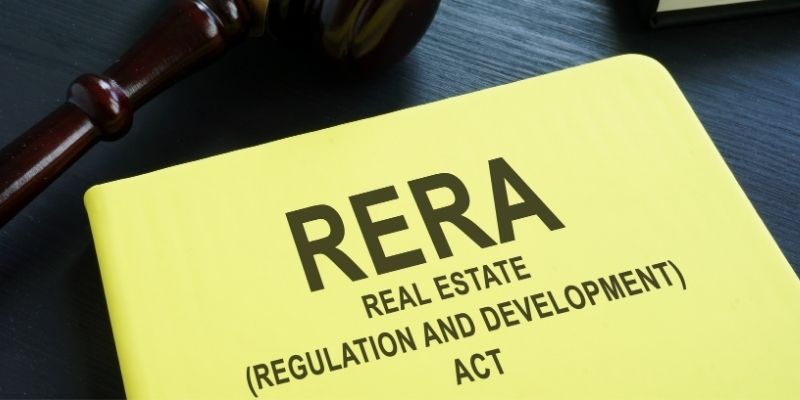 In cases where a project is canceled by a resolution from the Real Estate Regulatory Authority (RERA), as per Law No. 19 of 2017, developers are obligated to refund all payments made by the buyer.
These payments should be returned from the Escrow Accounts for Real Estate Development in Dubai, reinforcing the regulatory framework's commitment to protecting buyers' interests.
Obligations of the Developer and the Buyers
Regarding off-plan property sales, developers and buyers must be aware of their obligations and the legal framework to ensure a fair and transparent process.
If a buyer, for any reason, fails to fulfill their contractual obligations under an off-plan sale agreement, the onus is on the developer to take action. The developer's first step is to notify the Dubai Land Department (DLD) of the buyer's non-performance.
The DLD plays a pivotal role in regulating and overseeing real estate transactions in Dubai, ensuring that they adhere to the legal framework and are carried out transparently.
The Dubai Land Department's role extends beyond being a mere observer. It actively intervenes in cases where contractual obligations are breached. This involvement helps maintain the integrity of the real estate market and safeguards the interests of both buyers and developers.
In essence, the DLD is a regulatory body that not only enforces legal compliance but also seeks to resolve disputes and irregularities in real estate transactions, ultimately ensuring the fair and equitable functioning of the off-plan property sector in Dubai.
Conclusion
Understanding the legal framework surrounding off-plan property purchases is paramount for developers and buyers in the ever-evolving landscape of Dubai's real estate market.
The regulatory framework, spearheaded by the Real Estate Regulatory Authority (RERA) and the Dubai Land Department (DLD), sets clear guidelines to ensure that transactions are conducted fairly and transparently.
All stakeholders must comprehend their roles and obligations within this system, as it safeguards their investments and maintains the credibility and integrity of Dubai's real estate market.
Navigating this complex arena requires expertise and a deep understanding of the legal intricacies, and professional guidance can be invaluable.
ThinkProp offers comprehensive real estate training programs that provide the knowledge and skills necessary to excel in this dynamic industry.
Whether you're a developer or a prospective buyer, seeking professional guidance from ThinkProp can empower you to make informed decisions, protect your investments, and succeed in Dubai's ever-thriving real estate market.
In this rapidly growing real estate landscape, the more you know about Off Plan Property Laws and regulations, the better you are at making sound real estate decisions.