Are you ready to expand your horizons and take your mortgage broker business to new heights? In the ever-competitive landscape of the real estate and financial industry, having the right strategies is essential to ensure your business's success.
This is why you must understand how to grow your mortgage broker business and stand out. We're here to help you explore the crucial steps and strategies that can make all the difference in taking your brokerage to the next level.
We understand that mortgage brokers face unique challenges, especially in today's market. From fierce competition to evolving client needs, staying ahead of the curve is imperative.
This comprehensive blog will guide you through these challenges and provide actionable insights to help you thrive and expand your business.
Whether you're an experienced broker looking to solidify your position or just starting in the industry and aiming for rapid growth, this blog is your go-to resource for achieving success in the competitive mortgage brokerage world.
We aim to empower you with the knowledge, tools, and strategies needed to stand out and thrive in a highly competitive market. Don't miss the opportunity to elevate your mortgage broker business – let's get started on the path to growth and success!
7 Tips on How to Grow Your Mortgage Broker Business
Growing your mortgage broker business requires strategic approaches. Here are seven tips to help you expand and thrive:
Networking and relationship-building
Have effective marketing and branding strategies
Use technology
Optimize your website
Investing in continuing education
Building a Unique Value proposition
Request feedback and referrals from previous clients
By implementing these strategies, you can grow your mortgage broker business and stand out in a competitive market.
Want to become a Mortgage broker? Enroll in our Mortgage Broker course and start an exciting career in the real estate arena!
1. Networking and Relationship Building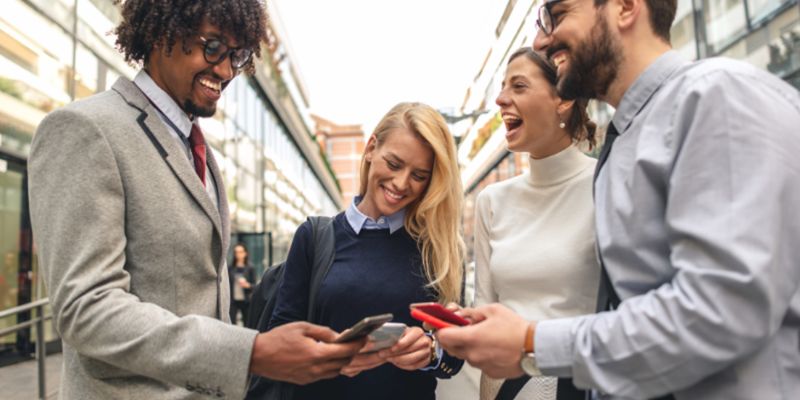 Effective networking and relationship building are paramount to expanding your mortgage broker business. Building strong connections within the industry, particularly with real estate agents and agencies, can significantly increase your clientele.
Real estate agents often work with homebuyers seeking mortgages, and by collaborating with them, you can become their go-to referral for financing.
Engaging in local community events and sponsorships is an excellent way to boost your visibility and credibility. Community involvement helps establish trust and can make you a recognized figure in the mortgage industry.
Moreover, nurturing relationships with financial institutions can offer exclusive leads. Banks, credit unions, and lending institutions may refer clients to mortgage brokers, especially if they have a trusted relationship with you.
These partnerships can be a valuable source of business growth, enhancing your credibility and generating a consistent flow of potential clients.
2. Have an Effective Marketing and Branding Strategy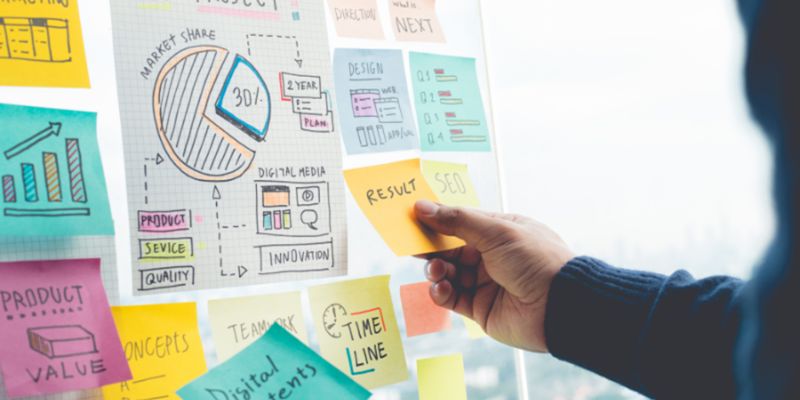 A well-thought-out marketing strategy is crucial to grow your mortgage broker business. Start by creating a comprehensive marketing plan that outlines your objectives and the steps needed to achieve them.
This strategy allows you to coordinate your marketing efforts effectively, ensuring they align with your goals and resonate with your target audience.
A robust marketing plan will help you showcase your expertise, convey the unique value of your services, and effectively reach your potential clients. This is especially important in a competitive market where visibility and differentiation are crucial to success.
3. Use Technology
Technology is a powerful tool for expanding your mortgage broker business in the digital age. Leveraging the latest digital tools and software can streamline your processes, reduce operational costs, and extend your reach to a broader clientele.
Automation, for instance, can significantly enhance your client relationship management. You can use automated systems to send updates, reminders, and notifications throughout the loan process, ensuring a seamless experience for your clients.
Online scheduling systems simplify appointment booking for potential clients, saving you time and increasing overall efficiency.
Moreover, technology aids in data analysis, enabling you to identify patterns and trends, which can be valuable for making informed business decisions.
4. Optimize Your Website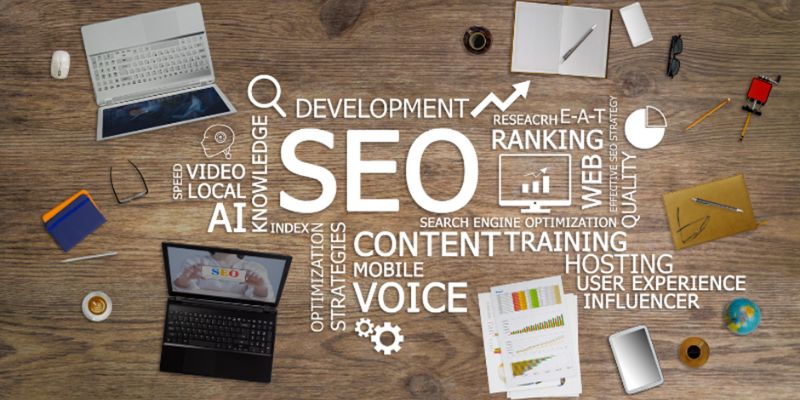 Your website is a vital digital storefront for your mortgage broker business, often being the initial point of contact with potential clients. Your website must be user-friendly, informative, and visually appealing to foster growth.
It should present your services, rates, and contact information in a clear and organized manner. A responsive design ensures users can access and navigate your website from various devices, including smartphones and tablets.
Additionally, fast-loading pages are crucial for providing an excellent user experience, as slow-loading websites can deter potential clients.
Regularly updating your website with fresh, relevant content is not only engaging for visitors but also aids in improving your search engine rankings, which can increase your online visibility and attract more clients.
5. Investing in Continuing Education
The mortgage industry continuously evolves, with new regulations, products, and technologies emerging.
Investing in continuing education is essential to stay competitive and provide top-notch service to your clients. Online courses, often self-paced, offer a convenient way to acquire new knowledge and skills.
By staying updated and expanding your expertise, you'll be better equipped to provide your clients with valuable insights and guidance.
Staying well-informed about industry trends, market changes, and the latest mortgage products can set you apart from the competition and foster trust among your clients.
This commitment to ongoing education benefits your professional growth and mortgage broker business by enhancing your reputation and building confidence among your clientele.
6. Building a Unique Value Proposition
In a highly competitive market, distinguishing your mortgage broker business from others is crucial to attracting clients and fostering growth.
Your unique value proposition (UVP) represents what sets you apart from the competition and the specific benefits clients can expect from your services.
Your UVP could be based on various factors, such as specialized knowledge of certain types of mortgages, exemplary customer service, innovative technology that streamlines the mortgage process, or competitive pricing structures.
Clearly defining your UVP and effectively communicating it in your marketing efforts will help you stand out and attract clients.
An engaging UVP can capture the attention of potential clients and illustrate how your mortgage broker business is the ideal choice for their needs. You can grow your client base and overall business by differentiating yourself and emphasizing what makes your services outstanding.
7. Request Feedback and Referrals From Previous Clients
Positive reviews and referrals from satisfied clients can be incredibly influential in promoting your mortgage broker services and expanding your business. To obtain these valuable assets, it's essential to maintain strong relationships with your clients.
Keeping lines of communication open, providing excellent service, and promptly addressing any questions or concerns can lead to feedback and referrals.
Satisfied clients are often more than willing to share their positive experiences through online reviews, testimonials, or direct referrals to friends and family.
Encouraging this process by soliciting feedback and asking for referrals, when appropriate, can be a significant driver of business growth.
Additionally, these recommendations from previous clients serve as trusted endorsements, building your credibility and attracting new clients seeking a dependable and skilled mortgage broker.
Conclusion
Understanding how to grow your mortgage broker business is essential in a competitive market. By implementing the seven practical tips mentioned in this blog,  you can significantly enhance your business's prospects for growth and success.
Our comprehensive training equips you with the latest industry knowledge and the skills to stay ahead in the competitive market. We'll help you refine your techniques and expand your understanding of the mortgage broker business.
Whether you're just starting or looking to take your business to new heights, ThinkProp's courses are your key to unlocking the full potential of your mortgage broker career.
Don't miss the opportunity to grow your business – seek the expert support you need from ThinkProp's real estate training programs today.
Ready to elevate your mortgage broker business? Join us at ThinkProp, where knowledge leads to growth and success.