Are you curious about how to become a Mortgage Broker? In the dynamic arena of real estate and property financing in the UAE, Mortgage Brokers play a pivotal role in helping individuals achieve their dreams of homeownership.
As the real estate market in the UAE continues to evolve, the demand for skilled Mortgage Brokers is on the rise. Mortgage Brokers act as intermediaries between homebuyers and financial institutions, helping individuals secure loans with terms that suit their financial circumstances.
Whether you're looking to embark on a rewarding career or interested in understanding how these experts facilitate property ownership, this guide will take you through the essential steps and qualifications required to become a Mortgage Broker in the UAE.
You'll discover that this role isn't just about arranging loans; it's about making dreams come true. So, let's dive into the journey of becoming a Mortgage Broker and the significance of this profession in the real estate industry.
7 Steps To Become a Mortgage Broker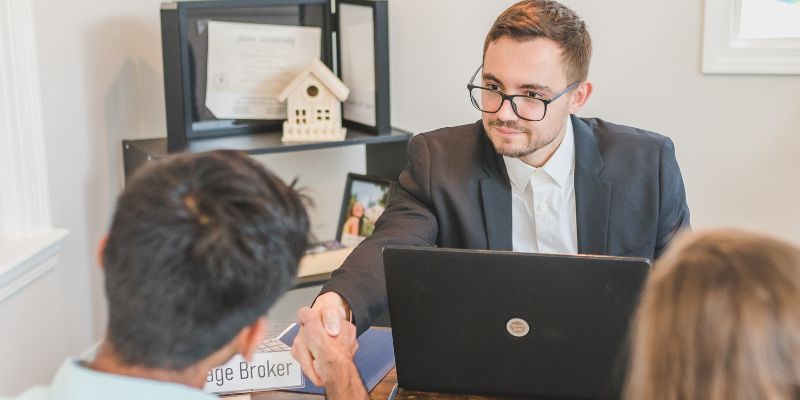 Becoming a broker in the UAE is a dynamic journey, and these are the fundamental steps to make it happen:
Earn a High School Diploma or GED
Take a pre-licensure program
Pass the National Mortgage License System (NMLS) exam
Pursue a Mortgage Broker role
Apply for a Mortgage Broker License
Maintain your license
Continue your training and education
Let's explore each step in detail so you can know how to start a new career as a Mortgage Broker.
1. Earn a High School Diploma or GED
While becoming a mortgage broker doesn't require a college degree, you must have at least a high school diploma or a General Educational Development (GED) certificate. These educational qualifications are the basic foundation for starting your career as a mortgage broker in the UAE.
However, some individuals may earn business administration, finance, or accounting degrees. These degrees can give you a deeper understanding of financial concepts and industry-specific knowledge.
Although not mandatory, having a bachelor's degree can make you a more competitive candidate when seeking employment in the mortgage brokerage industry.
2. Take a Pre-licensure Program
Before becoming a licensed mortgage broker, you'll need to complete a pre-licensure program. This program typically spans 20 hours and is designed to equip you with the essential knowledge and skills required for the profession.
The coursework covers various topics, including federal and state mortgage laws, the ethical responsibilities of brokers, and financial regulations. This training is crucial as it helps you become well-versed in the areas you'll be tested on in the licensure exam.
By enrolling in a Mortgage Broker course, you can familiarize yourself with the complex legal and financial aspects of the mortgage industry.
This will enhance your performance in the licensure exam and prepare you to be a knowledgeable and responsible mortgage broker. It's your first step toward establishing your career in this field.
3. Pass the National Mortgage License System (NMLS) Exam
Once you have completed the pre-licensure program, your next critical milestone is passing the National Mortgage License System (NMLS) exam. This exam, also known as the SAFE Mortgage Loan Originator Test, is designed to assess your understanding of crucial topics within the mortgage industry.
It covers various areas, including federal and state regulations, ethics, mortgage practices, and other pertinent subjects.
To become a licensed mortgage broker, passing this exam is non-negotiable. It's a demanding test that ensures you have a comprehensive grasp of all the regulations and practices you'll encounter in the field.
Passing the NMLS exam is a testament to your competence and knowledge as a mortgage broker, and it's a significant step toward gaining the trust of clients and employers. It certifies that you're qualified to handle the responsibilities and obligations of this profession.
4. Pursue a Mortgage Broker Role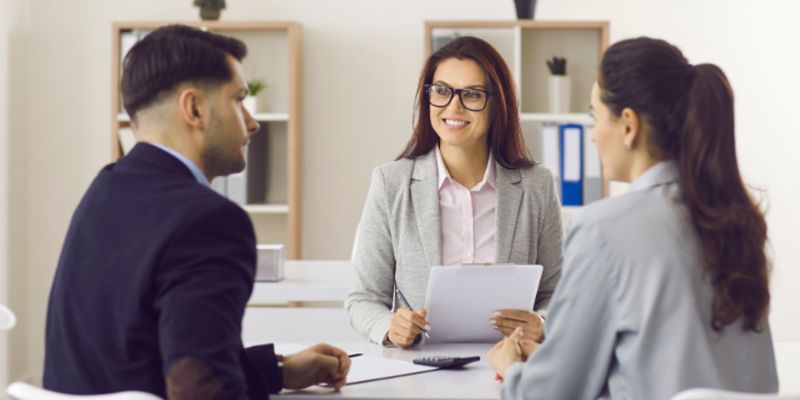 You can pursue a mortgage broker role after you've successfully passed the NMLS exam and completed the required coursework.
At this stage, you can either seek employment with an established mortgage brokerage firm or become an independent mortgage broker by establishing your brokerage.
Working for an established firm offers valuable experience and mentorship. It allows you to gain insights into the industry, build a network of clients and colleagues, and develop your skills.
In contrast, starting your brokerage provides more independence. Still, managing your business effectively requires a comprehensive understanding of the industry and entrepreneurial skills.
Whether you choose to work for a firm or start your own, your responsibilities as a mortgage broker will include:
Assisting clients in finding suitable mortgage options.
Understanding their financial situations.
Helping them secure loans with favorable terms.
The choice between working for an established firm or going solo depends on your goals, risk tolerance, and entrepreneurial ambitions.
5. Apply for a Mortgage Broker License
To legally practice as a mortgage broker in the UAE, you need to secure a license. This process typically involves acquiring a surety bond.
The bond protects your clients if your brokerage violates any rules or regulations. It also proves your legitimacy and commitment to ethical business practices.
You demonstrate professionalism and dedication to your clients and industry by obtaining a mortgage broker license and bond.
This legal requirement ensures that mortgage brokers adhere to high standards, further establishing the trust of clients and regulatory bodies.
6. Maintain Your License
To maintain your mortgage broker license in the UAE, you must complete continuing education courses annually. These courses help you stay updated with industry developments, regulatory changes, and best practices.
Continuing education is vital to ensure that you provide clients with accurate and reliable information, especially considering the evolving nature of the mortgage market.
Renewing your license annually usually involves submitting evidence of your continuing education. Complying with these requirements ensures you remain a knowledgeable and well-informed mortgage broker.
It's a proactive approach to staying competitive in the industry and continuing to build your career and reputation.
7. Continue Your Training and Education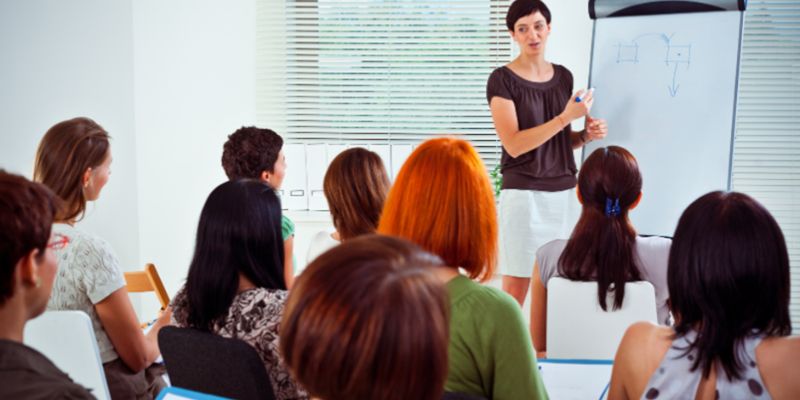 Even after becoming a licensed mortgage broker, your journey of learning and development continues. Ongoing training and education are essential to staying at the forefront of your field.
Consider enrolling in Thinkprop's real estate courses to enhance your industry knowledge and understanding of state and federal regulations.
Expanding your knowledge allows you to provide your clients with expert guidance, navigate the complexities of the mortgage industry, and adapt to changes in the market.
Courses in subjects like finance, real estate, or legal issues related to mortgages can equip you with a deep understanding of your field, making you a trusted and valuable resource for your clients.
In addition, using predictive analytics for sales forecasting enables you to identify trends and anticipate market shifts. This expertise positions you as a forward-thinking mortgage broker who can offer clients valuable insights into their home financing options.
Conclusion
Becoming a mortgage broker is a path that can be both rewarding and challenging. You can embark on a career in this dynamic and vital field by following the necessary steps, but first, you need to understand how to become a Mortgage Broker.
Whether you choose to work for an established mortgage brokerage or start your firm, the role of a mortgage broker involves guiding clients through the complex process of obtaining a mortgage, ensuring they secure the best financing options.
With a focus on hands-on training and practical knowledge, ThinkProp can be your partner on your journey to becoming a proficient and reputable mortgage broker.
So, if you're looking to take the next step in your mortgage broker career, we invite you to explore our training programs and equip yourself with the skills and knowledge needed for success.
Take action today and start your journey toward becoming a proficient and trusted mortgage broker with ThinkProp's real estate training programs. Your future in the real estate industry awaits.