Navigating property transactions, investments, and development can be challenging in the ever-evolving real estate landscape. This is where a Real Estate Consultant comes into play. So, what is a Real Estate Consultant?
A Real Estate Consultant is a seasoned professional who offers invaluable insights and guidance to individuals and organizations seeking to make informed decisions in real estate. Their expertise extends beyond the residential market; they primarily collaborate with commercial real estate investors, property developers, and businesses.
Real Estate Consultants can be found in various settings, including real estate agencies, property development firms, investment companies, and independent practitioners.
Their ability to analyze data, identify lucrative opportunities, and provide strategic advice makes them indispensable in a field where every decision holds significant financial implications.
Whether you're a novice real estate investor or a seasoned property developer, the insights of a Real Estate Consultant can be the key to your success in the dynamic world of real estate.
The Duties and Responsibilities of a Real Estate Consultant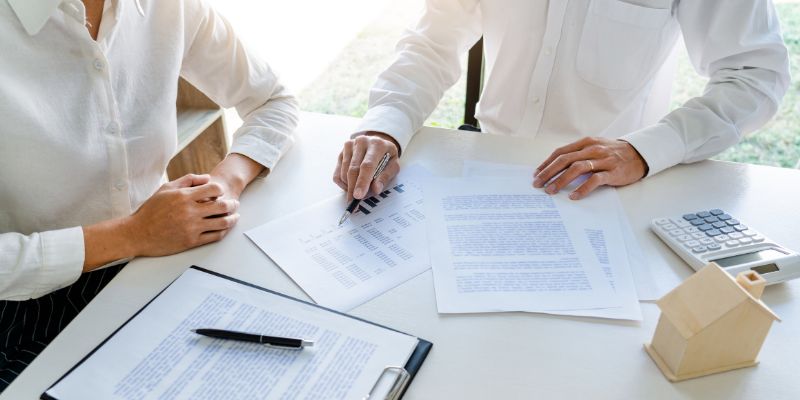 Here are the duties and responsibilities of a Real Estate Consultant:
Market Analysis: Conducting market research to understand property trends, demand, and supply in the local real estate market.
Client Consultation: Meeting with clients to discuss their real estate goals and preferences.
Property Valuation: Determining the value of properties through appraisal methods.
Property Listings: Listing properties for sale or rent and creating marketing materials.
Client Representation: Acting as an intermediary between buyers, sellers, landlords, and tenants.
Negotiation: Negotiating property transactions on behalf of clients to secure the best deals.
Legal Guidance: Providing information on real estate laws and regulations to ensure legal compliance.
Financial Analysis: Assisting clients in assessing the financial aspects of a property investment.
Property Showings: Organizing property viewings for potential buyers or tenants.
Documentation: Preparing and reviewing contracts, leases, and other legal documents.
Networking: Building and maintaining a network of industry contacts, including other agents, brokers, and legal professionals.
Client Education: Educating clients about market conditions and advising them on investment strategies.
Continuous Learning: Keeping up with industry trends, regulations, and technological advancements.
Problem Solving: Addressing client concerns and resolving issues that may arise during transactions.
Customer Service: Providing exceptional customer service to build long-lasting relationships with clients.
These responsibilities are crucial for a Real Estate Consultant to assist clients in their real estate endeavors effectively.
Different Types of Real Estate Consulting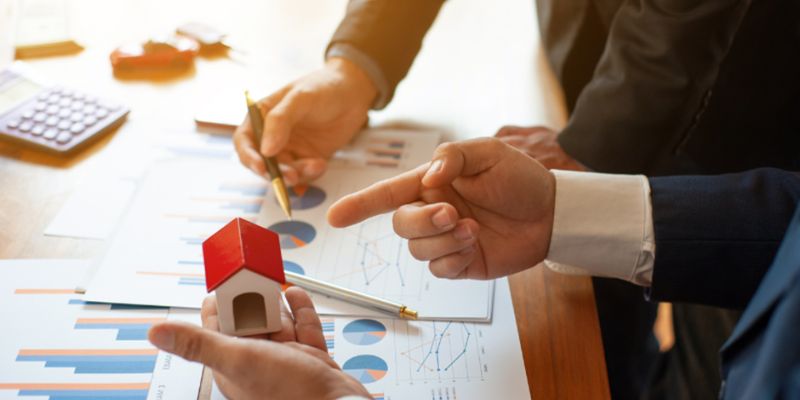 Real estate consulting is a diverse field with various specialized areas. The types of real estate consulting services can vary depending on the client's needs and the consultant's expertise. Here are some common types:
Property Development Consulting: Property development consultants work with developers to identify potential development opportunities, conduct feasibility studies, and provide guidance throughout development. They may assist in site selection, zoning and permitting, project management, and market analysis.
Residential Consulting: Residential consultants primarily assist individuals or families in buying, selling, or renting residential properties. They help clients find suitable homes, negotiate deals, and navigate the complex residential real estate market.
Firm Consulting: Consultants work with real estate companies, agencies, or brokerages to improve business operations. They provide advice on business strategies, marketing, team management, and technology adoption to enhance the firm's overall performance.
Real Estate Investor Consulting: Real estate investor consultants specialize in working with investors looking to expand their portfolios. They offer guidance on identifying profitable investment opportunities, conducting financial analysis, and managing investment properties.
These are just a few examples of the different real estate consulting services available. Real estate consultants often tailor their expertise to meet the specific needs of their clients within these broader categories.
Difference Between a Real Estate Consultant and a Real Estate Agent
This table illustrates the key differences in roles and responsibilities between real estate consultants and agents.
| | | |
| --- | --- | --- |
| Aspect | Real Estate Consultant | Real Estate Agent |
| Primary Role | Provide expert advice and analysis for property investments and development. | Assist clients in buying or selling properties, acting as intermediaries. |
| Advising | Offer guidance on market opportunities, pricing, and complex real estate decisions. | Guide buying or selling properties, including pricing, negotiation, and marketing strategies. |
| Mediating | Mediate negotiations between parties, especially in commercial real estate deals. | Facilitate negotiations between buyers and sellers to reach mutually agreeable deals. |
| Finalizing | Assist in finalizing real estate transactions, ensuring legal and financial aspects align with clients' goals. | Focus on finalizing property transactions handling paperwork, inspections, and contracts. |
What Qualities and Skills Should A Real Estate Consultant Have?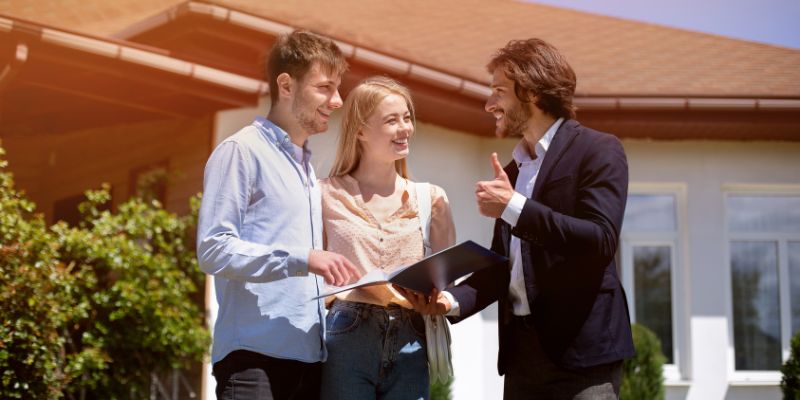 Real estate consulting is a profession that demands a diverse skill set and specific qualities to be successful. Here are some essential qualities and skills that a real estate consultant should possess:
Strong Negotiation Skills: Negotiation is a fundamental aspect of real estate transactions, whether working as a broker, auctioneer, or consultant. A skilled real estate consultant should be adept at negotiating favorable terms and prices for their clients, whether buying or selling properties.
Customer Service Skills: Excellent customer service is crucial in real estate consulting. Consultants should be responsive, attentive to client needs, and capable of providing a high level of service throughout the buying or selling process.
Analytical Skills: Real estate consultants often deal with complex data, market trends, and financial analysis. Strong analytical skills are essential for accurately assessing property values, investment opportunities, and market conditions.
Communication Skills: Effective communication is critical to understanding clients' goals and preferences and conveying information. Real estate consultants must be skilled in written and verbal communication to inform clients and make deals go smoothly.
These qualities and skills, combined with in-depth knowledge of the real estate market, legal regulations, and local conditions, can make a real estate consultant a valuable resource for clients seeking expert guidance in their property transactions.
Conclusion
It is crucial to understand what is a Real Estate Consultant and their diverse roles in the real estate industry. Real estate consultants bring expertise, negotiation skills, and market knowledge to the table, assisting clients in making informed decisions about property investments.
Whether aspiring to become a real estate consultant or searching for one, remember that this profession requires a unique blend of skills, including negotiation prowess, customer service excellence, analytical thinking, and effective communication.
If you're looking to embark on a rewarding career in real estate consulting or seeking the guidance of a seasoned consultant. In that case, ThinkProp's real estate training programs can provide you with the knowledge and skills needed to excel in this dynamic field.
Don't hesitate to explore our courses and take the first step toward becoming a successful real estate consultant.