If you're exploring the vibrant real estate market in Dubai, the term "Freehold Zones" is something you're likely to come across frequently. These zones represent a unique opportunity for non-UAE nationals to own properties with full ownership rights.
This concept has attracted property investors worldwide, which is why it becomes important to find out the best and most profitable freehold areas in dubai.
Freehold Zones are specific areas in Dubai where foreign investors can buy properties and hold the title deed to them, providing a sense of security and control that's highly appealing.
This freedom to own property outright has made Dubai an incredibly attractive destination for real estate investment, fostering a diverse and dynamic property market.
List of 15 Freehold Zones in Dubai
Following is the list of the top 15 Freehold Zones in Dubai with their introduction so you can select the one best suited to your real estate needs.
Business Bay
Dubailand
Downtown Dubai
Barsha Heights
Dubai International Financial Centre (DIFC)
Dubai Marina
Jumeirah Beach Residence (JBR)
Jumeirah Lake Towers (JLT)
Jumeirah Village Circle (JVC)
Jumeirah Village Triangle (JVT)
DAMAC Hills
Dubai Studio City
DAMAC Lagoons
Palm Jumeirah
Al Barari
These freehold areas cater to a wide range of preferences, from serene lakeside living to vibrant urban experiences, ensuring a perfect place for everyone in Dubai's real estate market.
1. Business Bay
Business Bay is a bustling hub that marries business and lifestyle seamlessly. Established to create an ideal environment for commerce, it boasts a mix of residential towers and commercial complexes.
The area features lifestyle apartments and multinational offices, including names like DAMAC Prive, DAMAC Avanti, and Merano Tower.
It's an exciting investment prospect, with new freehold properties continually being developed. Business Bay epitomizes modern Dubai, offering a thriving urban lifestyle and excellent investment opportunities.
2. Dubailand
Dubailand is one of Dubai's most extensive and fastest-growing freehold areas. Spanning over 100 square miles, it's not just about real estate; it's a comprehensive experience. With various villa communities and freehold apartments, Dubailand is also set to house theme parks, retail centers, and more.
It's an attractive choice for investors, regardless of their budget, due to the diverse range of freehold properties it offers. From the Trump International Golf Center in DAMAC Hills to lifestyle communities like DAMAC Lagoons, Dubailand is a dynamic area with immense potential.
3. Downtown Dubai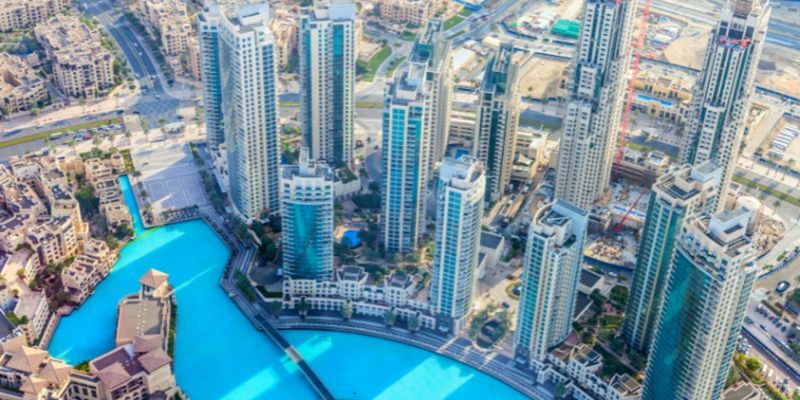 Downtown Dubai, renowned for iconic landmarks such as the Burj Khalifa and The Dubai Mall, is a luxurious community enveloping residents in the lap of urban extravagance.
Downtown Dubai defines metropolitan living at its finest, offering posh freehold apartments situated around world-class retail spaces, entertainment venues, and fine dining establishments.
Its high-profile lifestyle and investment allure make it a top choice for those seeking a vibrant urban experience within the city.
4. Barsha Heights
Centrally positioned along the Sheikh Zayed Road, Barsha Heights, previously known as TECOM, is a sought-after freehold area in Dubai. This locale offers a range of options, from spacious offices to mid-range hotels and residential apartments.
With convenient access to shopping centers, recreation hubs, and healthcare facilities, Barsha Heights is a well-rounded community suitable for investors and residents.
5. Dubai International Financial Centre (DIFC)
Adjacent to Downtown Dubai, Dubai International Financial Center is a high-end mixed-use community catering to the city's financial and business needs. It offers a range of high-rise freehold apartments and convenient access to Sheikh Zayed Road.
Art galleries, supermarkets, restaurants, and more enrich the lifestyle of DIFC residents, making it an ideal location for those seeking a blend of business and luxury living.
6. Dubai Marina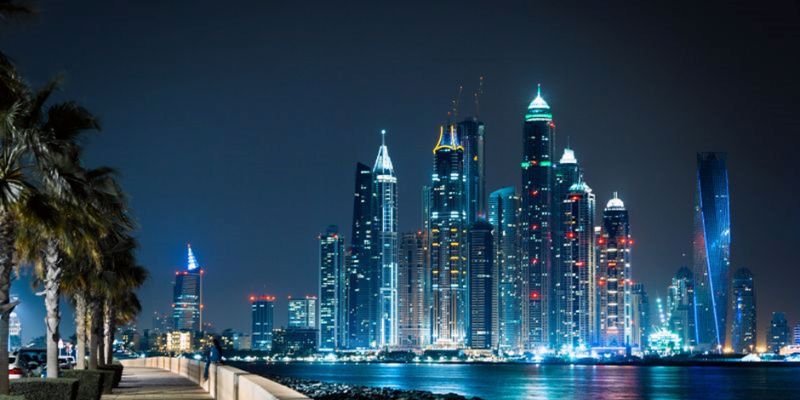 Dubai Marina is celebrated for its breathtaking vistas and stunning skyline. This high-end freehold area encapsulates the essence of urban Dubai, offering beaches, a picturesque canal, culinary experiences, shopping malls, and more.
It's a hotspot for investors, thanks to its wide range of freehold properties, including apartments with mesmerizing views, making it a captivating location in Dubai.
7. Jumeirah Beach Residence (JBR)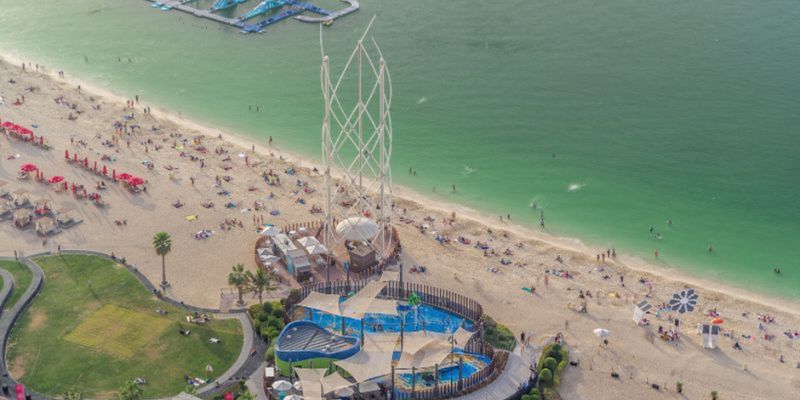 JBR is a single-phase project comprising 40 tall towers, offering picturesque views of the Arabian Gulf, green courtyards, and the Marina. It's a favorite among investors due to its diverse housing options, with some properties having direct access to the beach.
8. Jumeirah Lake Towers (JLT)
Jumeirah Lake Towers is a community built around four artificial lakes, divided into 26 clusters from A to Z. With 79 towers offering a variety of lifestyle apartments, JLT is an attractive choice for those seeking freehold property in Dubai.
Its serene lakeside setting and well-designed infrastructure make it a popular option for investors and residents.
9. Jumeirah Village Circle (JVC)
Jumeirah Village Circle sits in the middle of landscaped gardens, offering a mix of townhouses, apartments, and villas. It appeals to property buyers looking for proximity to schools, healthcare facilities, parks, and markets.
With its well-rounded amenities and classic community feel, JVC is an excellent choice for those seeking freehold properties in Dubai.
10. Jumeirah Village Triangle (JVT)
North of Dubai Marina, Jumeirah Village Triangle is another popular freehold area. It provides a wide range of housing options, with over 5,000 properties nearby.
JVT has reputed schools, shopping malls, gyms, and various facilities, making it a desirable destination for investors and residents.
11. DAMAC Hills
DAMAC Hills is a remarkable choice for those seeking the best freehold property in Dubai. This modern community in Dubailand offers luxurious apartments, villas, and townhouses.
Centered around the renowned Trump International Golf Course, DAMAC Hills provides top-notch amenities and scenic outdoor views, creating an exceptional living experience.
12. Dubai Studio City
Dubai Studio City, established in 2005, is one of the prominent freehold zones in Dubai, catering primarily to the media and entertainment industry. This dynamic community is designed to provide a comprehensive ecosystem for companies in film, television, music, and other creative fields.
Off the Sheikh Mohammed Bin Zayed Road, its strategic location makes it easily accessible. The area is home to state-of-the-art studios, production facilities, and office spaces, making it an ideal choice for media professionals and businesses.
Additionally, Dubai Studio City offers freehold properties, allowing non-UAE nationals to invest in this thriving hub. It has become a hub for creative talent and businesses, further enhancing its significance in Dubai's real estate landscape.
13. DAMAC Lagoons
DAMAC Lagoons is a unique collection of bespoke villas and townhouses within eight exotic Mediterranean city themes. This newly launched collection of freehold properties is located at Golf City Hessa Street.
It offers an exclusive range of 3, 4, and 5-bedroom homes surrounded by premium green spaces and water bodies.
14. Palm Jumeirah
Palm Jumeirah, the world's largest artificial island, offers a luxurious coastal experience. Shaped like a palm tree, this upscale community features a bespoke collection of luxury hotels, townhouses, apartments, and villas, making it one of Dubai's most prestigious freehold areas.
15. Al Barari
Al Barari is a secluded community known for its luxurious freehold villas in Dubai. It features a lake and landscaped gardens with plans sourced from over 20 countries.
Al Barari offers the best freehold property in Dubai for those seeking high-profile housing in a luxury environment.
FAQs
Which freehold area in Dubai offers the highest ROI for apartments?
The Dubai Studio City is known for offering some of the highest ROI for apartments among freehold areas in Dubai, making it a popular choice for real estate investors.
Which area offers the highest ROI for villas?
Here are the areas that offer the highest ROI for villas.
Al Barari (9.24%)
Arabian Ranches 3 (8.06%)
Dubai Marina (8.96%)
Town Square (7.22%)
Al Rashidiya (9.11%)
Can foreigners build houses or towers in freehold property in Dubai?
Yes, foreigners can build houses or towers on freehold property in Dubai. Dubai's property laws allow non-UAE nationals to own, sell, and develop real estate in designated freehold areas.
Conclusion
Understanding freehold areas in Dubai is crucial for anyone interested in the city's dynamic real estate market. These zones offer valuable opportunities for property ownership to non-UAE nationals, with each area having unique advantages.
Exploring Dubai's freehold areas can be highly rewarding whether you're considering investment, residence, or business expansion.
We encourage you to enroll in ThinkProp's real estate training programs to make well-informed decisions in this thriving real estate landscape. Our courses cover essential topics, including property analysis and risk assessment, to empower you with the knowledge needed for successful real estate ventures.
Don't miss out on Dubai's freehold zones' exciting possibilities; take the first step towards your real estate goals with ThinkProp's professional guidance.