If you have a keen interest in the dynamic world of real estate and are considering pursuing a career in this field, you may be wondering about the reasons to study real estate.
As one of the most lucrative industries globally, real estate offers a multitude of opportunities for growth, financial success, and personal fulfillment. Understanding the importance of acquiring knowledge and expertise in this field is essential to thrive in the competitive real estate market.
This comprehensive guide will explore nine compelling reasons to study real estate, highlighting the significant benefits and advantages of deeply understanding the industry.
Whether you aspire to become a real estate agent, property manager, investor, or developer, this blog will provide valuable insights and inspire you to embark on an exciting journey in the world of real estate.
By the end of this guide, you will clearly understand the compelling reasons to study real estate and how it can open doors to a fulfilling and rewarding career.
Whether you are a recent high school graduate, a professional seeking a career change, or someone passionate about the real estate industry, this information will provide you with the necessary insights to make an informed decision and embark on a path of success in the world of real estate.
Top 9 Reasons Why You Should Consider Studying Real Estate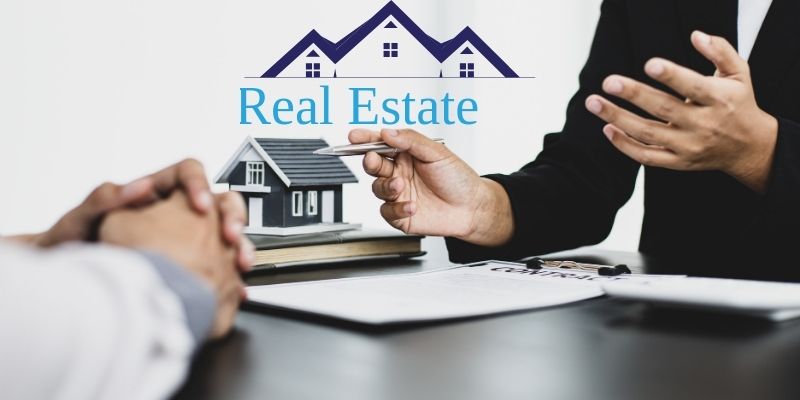 Here are the main nine reasons to consider studying real estate and getting your degree.
High demand
Never become bored
Lucrative career prospects
Stability and longevity
Entrepreneurial opportunities
Diverse skill set
Networking opportunities
Personal and professional development
Continuous learning and growth
Let's explore these reasons in detail to evaluate the impact of studying real estate on your career.
1. High Demand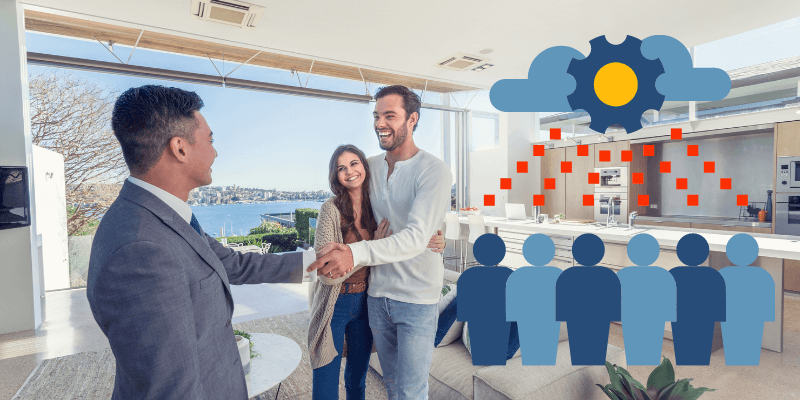 The real estate industry is characterized by a constant demand for professionals with the knowledge and expertise to navigate the complex world of property transactions.
Studying real estate equips you with the skills needed to meet this demand and positions you for a rewarding career. The opportunities are vast, from helping individuals find their dream homes to assisting businesses in securing prime office spaces.
With population growth and urban development rising, the demand for real estate professionals shows no signs of slowing down.
2. Never Become Bored
One of the exciting aspects of studying real estate is the diverse range of activities it entails. Each day brings new challenges and opportunities, making it a dynamic and engaging field.
You'll engage in property research, market analysis, property management, negotiations, and more.
Whether you enjoy working with people, conducting research, or analyzing market trends, real estate offers a variety of roles that cater to different interests. This diversity ensures you'll never become bored and always find new avenues for growth and development.
3. Lucrative Career Prospects
The real estate industry presents numerous opportunities for financial success. As a real estate professional, your earnings are not limited to a fixed salary but can be significantly influenced by your skills, efforts, and the value you bring to clients.
Successful real estate agents and brokers can earn significant income through commissions and bonuses.
Moreover, investing in real estate properties can provide substantial returns over time. Studying real estate gives you the knowledge and expertise necessary to capitalize on these lucrative career prospects.
4. Stability and Longevity
Real estate has long been regarded as a stable and resilient industry. Property values tend to appreciate over time, offering a sense of stability to professionals in the field.
Even during economic downturns, people still need housing, and property transactions continue.
By studying real estate, you position yourself in an industry that provides long-term career prospects and weatherproofs you against economic uncertainties.
5. Entrepreneurial Opportunities
Studying real estate opens doors to entrepreneurial opportunities, allowing you to build your own business and create your own path.
As a licensed real estate professional, you can establish your own brokerage, property management firm, or real estate investment company. This entrepreneurial aspect of the industry provides the freedom to set your own goals, work on your terms, and reap the rewards of your hard work.
With dedication, strategic planning, and a solid market understanding, you can carve out a successful niche in the real estate industry.
6. Diverse Skill Set
Studying real estate develops a versatile skill set that extends beyond property transactions. It involves financial analysis, market research, negotiation, communication, project management, and more.
These skills are transferable and applicable in various industries, making you a valuable asset in the job market.
Analyzing market trends, assessing property values, and negotiating deals are highly sought-after skills that can open doors to diverse career opportunities.
7. Networking Opportunities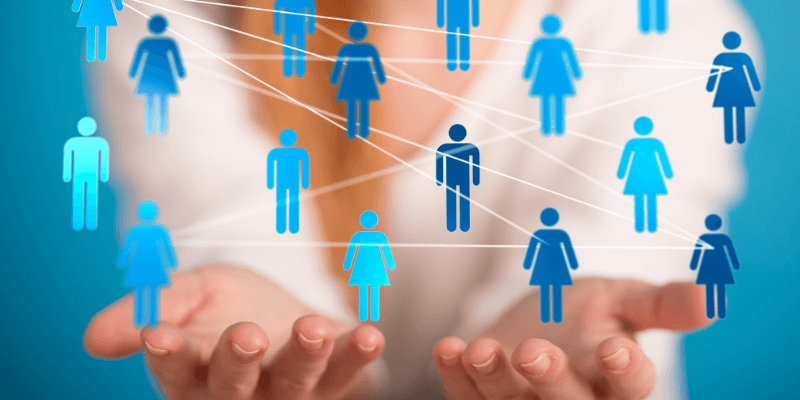 Networking is a vital component of success in the real estate industry. Studying real estate provides ample opportunities to connect with industry professionals such as agents, brokers, developers, investors, and lenders.
Building a strong network can lead to referrals, partnerships, and mentorship opportunities. The relationships you foster can provide valuable insights, support, and access to broader opportunities.
Engaging in industry events, joining professional organizations, and participating in networking activities can expand your network and enhance your career prospects.
8. Personal and Professional Development
Studying real estate enhances your professional knowledge and fosters personal growth. The industry values individuals with strong interpersonal skills, problem-solving abilities, and a customer-centric approach.
By studying real estate, you develop these qualities, improving your communication skills, adaptability, and ability to work effectively with diverse clients.
The challenges you face, and the experiences you gain contribute to your personal development, making you a well-rounded individual capable of excelling both in your career and personal life.
9. Continuous Learning and Growth
The real estate industry constantly evolves, influenced by market trends, regulations, and emerging technologies. Studying real estate ensures you stay updated with the latest developments, allowing you to adapt and remain competitive.
Continuing education and professional development are integral to success in this field. By committing to continuous learning, attending workshops, pursuing advanced certifications, and staying informed about industry trends, you position yourself for ongoing growth and advancement.
Embracing a mindset of lifelong learning not only enhances your expertise but also keeps you at the forefront of the industry's innovations and best practices.
Conclusion
There are various reasons to study real estate. The benefits are numerous, from the potential for lucrative career opportunities to personal growth and making a positive impact in the industry.
By understanding real estate principles, market dynamics, and investment strategies, you can position yourself for success in this thriving field.
If you're inspired to pursue a career in real estate or enhance your existing knowledge and skills, ThinkProp's real estate training programs are here to support you.
Whether it's navigating the licensing requirements or growing your business, their real estate professional courses and expertise to build a profitable database as a real estate agent.
So, whether you're a beginner or an experienced professional looking to advance your career, our programs cater to individuals at all levels.
Don't miss out on the opportunities that studying real estate can offer. Today, take the first step towards a fulfilling and prosperous career by enrolling in ThinkProp's real estate training programs.
Equip yourself with the knowledge and skills needed to thrive in the dynamic world of real estate and unlock a world of possibilities.