In the UAE, a licensed surveyor is qualified to carry out a variety of essential jobs involving land measuring, mapping, and spatial data. Before you dive into how to get a surveyor license in Abu Dhabi, it would be wise to understand the job description of a real estate surveyor first.
The duties of a real estate surveyor include boundary surveys to establish property lines, topographic surveys to record specific land features, and the use of cutting-edge technologies.
In the UAE, getting a license can be a relatively difficult process because it calls for a set of educational prerequisites, hands-on experience under the supervision of a licensed surveyor, passing scores on licensing exams, and a professional evaluation.
If you want to learn more about Real Estate Surveying, read Real Estate Surveying and Environmental Sustainability.
What is a Real Estate Surveyor License?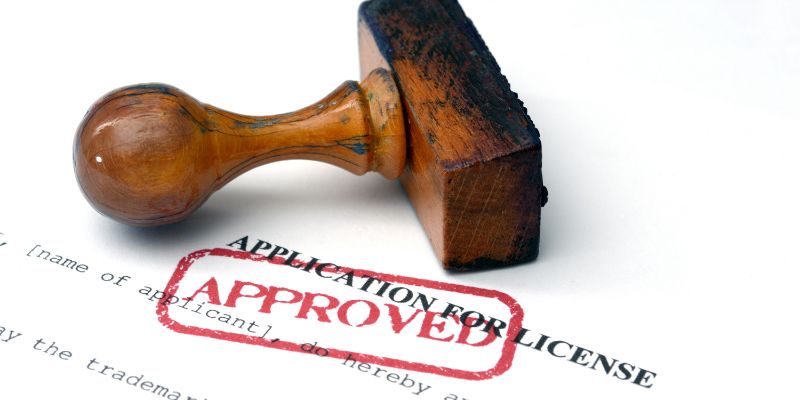 Professionals with a real estate surveyor license can carry out essential duties in the real estate and land development industries. They can carry out boundary and subdivision surveys, help with land development planning, offer layout services for construction, and produce precise maps using GIS.
Moreover, a licensed surveyor also knows how to effectively determine the price of a specific property. You can learn more about this with a quick read of Real Estate Surveying and Property Valuation.
The specific duties may differ, but the license gives surveyors the authority to take part in land management, development projects, and property transactions.
It's crucial to continue your professional development to stay current, so start your journey and learn how to get a surveyor license in Abu Dhabi today!
9 Steps to Get a Surveyor License in Abu Dhabi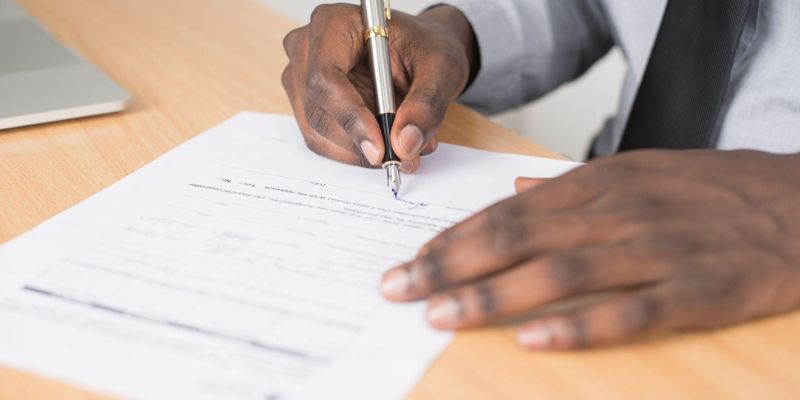 Following are the 9 steps to get a Surveyor License in Abu Dhabi:
1. Research the Requirements
Start by learning the conditions for acquiring an Abu Dhabi surveyor license. The major organization in charge of issuing surveyor licenses in Abu Dhabi is the Department of Municipalities and Transport (DMT).
2. Meet the Eligibility Criteria
Make sure you meet the requirements for eligibility established by the regulatory body. Education, work experience, and any further certifications or training are examples of common criteria. An appropriate degree or diploma in surveying or a related subject is typically required.
3. Gain Experience
Work under the guidance of a certified surveyor to gain hands-on surveying experience. Before you can apply for a license, some licensing agencies may require you to have a particular number of years of professional experience.
4. Complete Required Training
Take any further classes or training that the regulatory body requires or suggests. You can also signup for an online Real Estate Surveying Course to gain this expertise from the comfort of your home!
5. Prepare Documentation
Gather all the paperwork you'll need to submit an application for a license. Your academic transcripts, letters attesting to your professional expertise, training records, and identity papers may all fall under this category.
6. Submit the Application
Prepare your application in accordance with the regulatory authority's stated instructions. Accurately complete the application form and attach the necessary supporting documentation. Pay any fees that are necessary, if any.
7. Examination and Interview
Some licensing agencies could ask candidates to take a test or sit for an interview to gauge their knowledge and skills. Study the pertinent surveying principles, regional laws, and industry best practices to get ready for these tests.
8. Await Approval
After submitting your application, you must wait while the regulatory authority reviews and handles it. Be patient during this phase since the approval process length can vary.
9. Licencing and Renewal
If your application is accepted, a surveyor license will be given to you. Understand the license's terms and restrictions as well as any ongoing criteria for renewal, such as those related to continuing education or professional development.
Educational Qualifications Required to Obtain a Surveyor License in Abu Dhabi
The first step in learning how to get a surveyor license in Abu Dhabi is a relevant educational qualification:
Surveying or a related field as a Bachelor's degree: A bachelor's degree from a recognized and accredited educational institution.
Suitable Coursework: The course material might include lessons on geodesy, cadastral surveying, geomatics, geographic information systems (GIS), remote sensing, and surveying legislation. An example would be an online Real Estate Surveying Course.
Professional Development: In rare circumstances, licensing authorities could demand documentation of ongoing training or education.
Benefits of Becoming a Licensed Surveyor in Abu Dhabi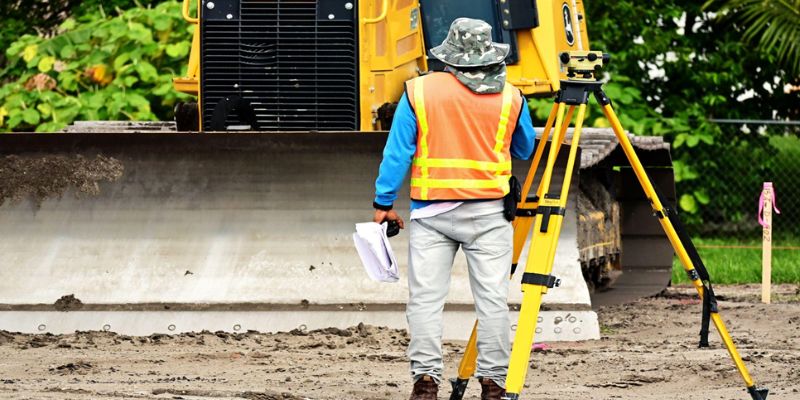 Enhanced Career Opportunities: Having an individual surveyor's license improves your career prospects with construction companies and engineering firms, requiring licensed surveyors for their projects.
Legal Authorization: A surveyor license grants you legal authorization to perform surveying activities in Abu Dhabi. Being a licensed surveyor gives confidence in your skills, ensuring success.
Increased Marketability: A surveyor license adds a mark of credibility to your professional profile. Having an individual surveyor's license demonstrates your competency, knowledge, and adherence to industry standards.
Access to Government Projects: Abu Dhabi, as a growing city, offers numerous government projects in areas such as infrastructure land development. By having an individual surveyor's license, you become eligible to participate in such government initiatives.
Professional Recognition and Networking: Obtaining a surveyor license places you in a community of licensed surveyors and professionals. This provides opportunities for networking, collaboration, and knowledge-sharing with like-minded individuals.
How to Renew a Survey Individual Licence?
Once you've figured out how to get a surveyor license in Abu Dhabi, your next concern will be the individual surveyor's license renewal requirement. There are usually a few actions you must do in order to renew your surveyor license:
Before anything else, make sure you satisfy the renewal requirements, which may involve finishing a specific amount of continuing education credits or professional development training. Assemble the needed paperwork.
Submit your application for renewal to the Abu Dhabi Department of Municipalities and Transport (DMT) before your license expires. Pay any renewal costs that are due.
You will be granted a renewed surveyor license after your application has been examined and approved, enabling you to carry on working as a licensed surveyor in Abu Dhabi.
What is the Validity of a Surveyor License?
Typically, surveyor licenses are valid from one to three years. However, it is essential to refer to the official guidelines or contact the regulatory authority directly to obtain the most accurate and up-to-date information regarding the validity period of a surveyor license in Abu Dhabi.
Conclusion
If you're wondering how to get a surveyor license in Abu Dhabi, start by meeting the educational requirements and signing up for a course such as ThinkProp's real estate training programs. In the United Arab Emirates, licensed surveyors are qualified to handle crucial real estate and land development jobs.
The procedure entails gathering information, fulfilling requirements, accumulating experience, finishing training, putting together documents, submitting an application, and taking exams or interviews.
Once received, the license offers better networking prospects as well as expanded job opportunities, legal permission, marketability, and access to government projects. Before the license expires, an application must be submitted, and renewal conditions must be met.
All things considered, earning a surveyor license in Abu Dhabi opens the door to a fulfilling career in the booming real estate and land development sector. So what are you waiting for? Get an individual surveyor license today!