Things change really fast in the real estate sector, and it's important to keep learning constantly. Real estate sales training is like special support that can help people who work in real estate get better at their jobs.
Taking a Quick Real Estate Sales Course can make a big difference. It's like a super boost that helps real estate workers do even better in their careers.
Imagine real estate as a challenge where you need to know how to talk to people, understand what they want, and close deals. Specialized courses teach all these things and more.
It's like getting a special toolkit for real estate success. This kind of learning is very important because the real estate world keeps changing, and to stay ahead, you must also keep learning.
So, if you want to do really well in real estate, a training or online course can help you shine and stand out from others.
The Changing Landscape of Real Estate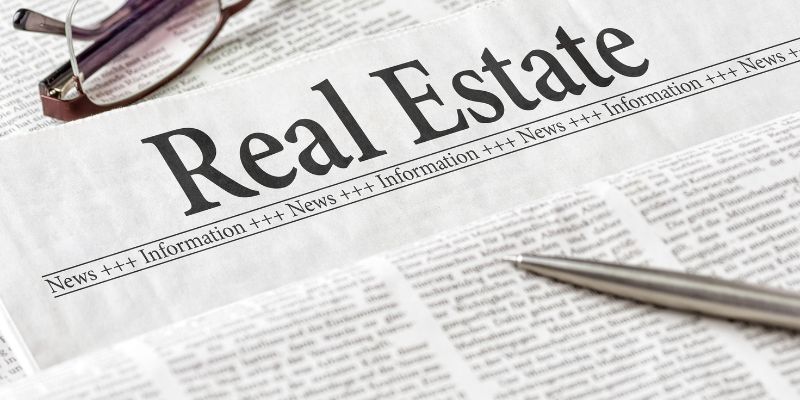 The real estate industry is constantly flowing, shaped by shifting consumer behaviors, rapid technological advancements, and unpredictable market fluctuations. Adapting to these evolving trends and challenges is essential for professionals to excel in this dynamic field.
Evolving Trends and Challenges
Consumer Behaviors: Changing preferences drive the need for tailored experiences and sustainable properties.
Technological Advancements: Innovations like virtual tours and AI-driven property analysis redefine traditional practices.
Market Fluctuations: Economic shifts create fluctuating demand and property values.
Professionals must embrace adaptability and a keen understanding of Industry Trends and Market Dynamics to succeed. Here's where a real estate course comes into play.
Adapting to Change with a Short Real Estate Sales Course
This specialized training equips professionals to navigate these shifts effectively:
Stay Updated: Gain insights into current consumer behaviors and demands.
Leverage Technology: Develop proficiency in using technology for marketing and transactions.
Negotiation Mastery: Learn to navigate uncertain market conditions and negotiate win-win deals.
Incorporating these strategies and undergoing real estate sales training is one of the key tips to advance your real estate career. Staying informed, networking, continual learning, and embracing innovation are all critical steps toward success in this ever-evolving industry.
Benefits of Quick Real Estate Sales Courses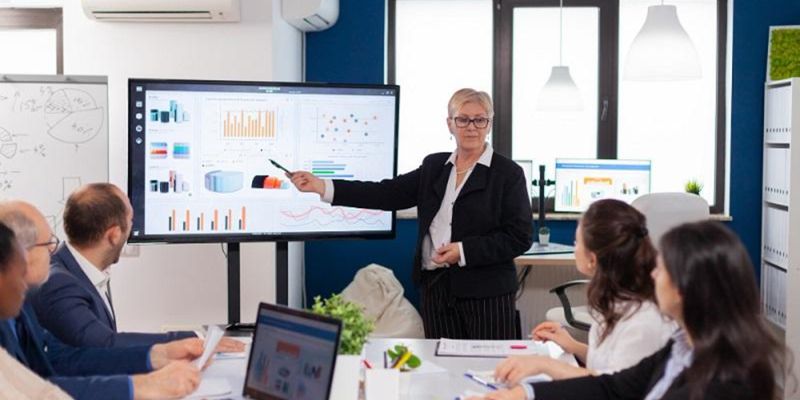 Enrolling in a quick real estate sales course brings numerous advantages. These courses are designed to help you enhance your sales skills, improve negotiation tactics, and gain a broader understanding of market strategies.
What's remarkable is that you can acquire practical knowledge in a short time span. It's like a concentrated learning experience that gives you exactly what you need. You're quickly elevating your expertise by taking a short real estate sales course.
If you're aiming to boost your skills, negotiate more effectively, and grasp market insights promptly, these courses offer a valuable and efficient way to achieve your goals.
1. Accelerated Learning and Implementation
Real estate sales training is like a special tool to gain essential skills and put them to work in your business transformation. These courses offer focused and compact learning, helping professionals quickly grasp new abilities.
With targeted learning modules, you learn exactly what you need for your business strategies. It's not about lengthy lessons; it's about getting the right knowledge efficiently. This kind of learning lets you swiftly master skills and use them to improve your business strategies.
So, if you're looking to improve rapidly with targeted learning and apply what you learn right away, an accelerated sales course is the way to go.
2. Tailoring Courses to Real Estate Needs
Quick sales courses are designed to fit the exact needs of the real estate field. These courses can be customized to tackle specific challenges like lead generation, client management, and effective marketing techniques. This customization ensures that what you learn is directly applicable to your real-world situations.
These tailored sales courses go beyond theory; they provide actionable insights that you can put into practice right away.
With focused lessons on lead generation strategies, client relationship management, and advanced marketing tactics, you gain knowledge that makes a real difference in your real estate endeavors.
Customized Learning: Courses are crafted to address challenges unique to the real estate industry.
Actionable Insights: You learn practical techniques that can be implemented immediately.
Real-World Applications: The skills acquired can be directly used in your day-to-day real estate activities.
In a field where precise strategies matter, enrolling in tailored sales courses ensures you're equipped with the tools to address real estate challenges effectively.
3. Building Confidence and Professionalism
Quick real estate sales courses are transformative, elevating professionals' confidence and professionalism. By equipping them with up-to-date knowledge and refined skills, these courses empower individuals to excel in their roles.
The boost in confidence stems from staying current with the latest insights and strategies in the dynamic real estate landscape. Professionals armed with this knowledge feel more assured in decision-making and client interactions.
Moreover, these courses enhance professionalism by honing skills to navigate contemporary challenges. Tailored lessons provide practical approaches to complex scenarios, resulting in a more polished work ethic.
The positive effects ripple outward, positively impacting client relationships. Clients value knowledgeable and skilled agents, fostering trust and rapport.
This, in turn, leads to more successful transactions, showcasing the far-reaching benefits of rapid real estate sales training in cultivating a successful and fulfilling career.
4. Networking and Industry Connections
Quick real estate sales courses enhance skills and open doors to valuable networking opportunities. Professionals can connect with industry peers, mentors, and experts, establishing important industry connections.
Expanding Horizons
Participating in these courses creates a platform for professional networking. Engaging with peers fosters peer interactions, allowing the exchange of insights, experiences, and knowledge. This collaborative learning environment enables professionals to stay attuned to industry trends and market dynamics, giving them a competitive edge.
Collaborative Growth
Networking within these courses goes beyond casual interaction. It creates a foundation for collaborative growth, where shared experiences and diverse perspectives contribute to mutual learning. The connections forged can lead to partnerships, mentorship, and even joint ventures, propelling professionals toward success collectively.
By expanding horizons through networking in sales courses, professionals not only strengthen their individual abilities but also contribute to the broader growth of the real estate community.
5. Time Efficiency and Flexibility
Busy real estate professionals find a solution in quick sales courses, known for their time efficiency and flexibility. These courses are designed to accommodate demanding schedules, allowing individuals to maximize learning while managing their commitments.
Maximizing Learning
Quick sales courses enable professionals to fit learning into their busy routines. The convenience of on-the-go learning means you can study whenever and wherever it suits you. This flexibility doesn't compromise the depth of learning; it caters to busy individuals seeking knowledge empowerment amidst the ever-changing industry dynamics.
Online Convenience
Online course options add to the appeal. They eliminate the need for rigid schedules and physical presence, granting the convenience of remote learning. This flexibility aligns with the principles of continuous learning, ensuring professionals can enhance their skills and expertise at their own pace.
In the dynamic world of real estate, where time is of the essence, maximizing learning with time-efficient sales courses becomes a strategic choice. It's a means to stay current and adapt seamlessly to industry shifts while maintaining a busy professional life.
Real-Life Success Stories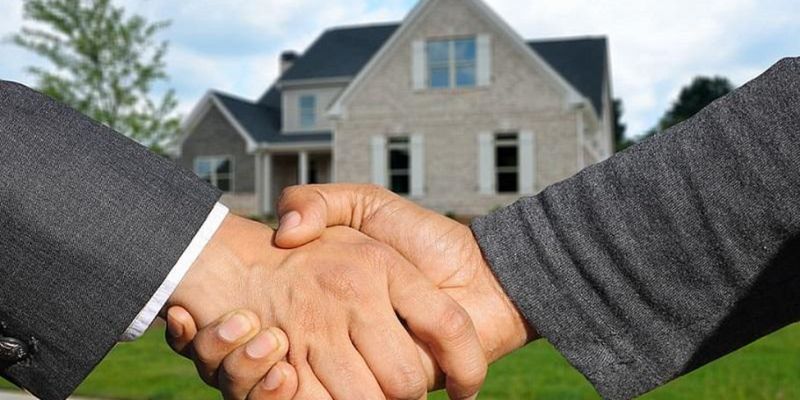 The UAE's real estate scene is buzzing with stories of triumph. Let's take a peek at how famous figures like Aisha, Omar, and Fatima found success through quick real estate sales courses. These tales of achievement show that with the right training, big growth is possible.
1. Aisha's Mastery of Negotiation
Aisha, a renowned real estate agent in the UAE, faced challenges in negotiation despite her reputation. She took a quick real estate sales course focused on advanced negotiation strategies.
Applying these techniques, Aisha clinched high-value deals and secured favorable terms for her clients. Her adept negotiation skills substantially boosted her business's reputation, solidifying her position as a leader in the industry.
2. Omar's Technological Breakthrough
A prominent property advisor, Omar recognized the need to embrace technology for sustained growth.
He enrolled in a fast-track real estate sales course that emphasized digital transformation. Learning about cutting-edge virtual property showcasing and online marketing, Omar adopted these strategies with zeal.
His projects gained significant online visibility, leading to rapid sales and a surge in demand. The course elevated his tech prowess and amplified his business expansion, drawing attention from investors and partners alike.
3. Fatima's Networking Triumph
Fatima, a well-known real estate agent, understood the value of networking but desired stronger connections. She enrolled in a swift real estate sales course that polished her communication skills and provided access to a network of industry influencers.
Leveraging this network, Fatima collaborated on high-profile projects and gained referrals from top clients. The course's impact extended beyond her skills, catapulting her business to new heights through strategic alliances.
These real-life stories featuring famous figures in the UAE underscore how rapid real estate sales training can lead to substantial business growth by applying learned skills and knowledge.
Conclusion
In the ever-evolving real estate sector, the transformative power of quick real estate sales training shines brightly. These courses stand as a tool for growth, endowing professionals with theoretical knowledge and practical skills to navigate the dynamic landscape.
The ability to swiftly adapt to changing consumer behaviors, leverage technological advancements, and comprehend market fluctuations equips individuals with a potent competitive edge.
With the promise of enhanced professionalism, confidence, and networking opportunities, these courses are more than just learning experiences; they are mechanisms for success.
If you're ready to excel in the dynamic world of real estate, seek professional guidance from ThinkProp's exceptional Real Estate Sales Training programs. Let us empower you to thrive in this ever-transforming industry!