In today's dynamic real estate sector, possessing a suitable collection of essential tech tools for real estate agents is critical for survival and success. These specialized instruments are designed to simplify intricate tasks and pave the way for success.
Imagine a toolbox filled with meticulously selected resources, each contributing to enhanced efficiency and fortified client relationships.
These technologies are the backbone of a thriving real estate business, from cutting-edge digital marketing platforms to advanced property analysis software.
In this article, we'll unravel the pivotal role played by technology in the real estate industry. We'll dive deep into how these right tech tools streamline processes, making them seamless and highly productive.
Furthermore, they play a decisive function in nurturing stronger connections with clients, ensuring their needs are addressed promptly and effectively. This article will explore the must-have tech tools for real estate agents. Let's dive in!
Top Tech Tools Real Estate Agents Must Have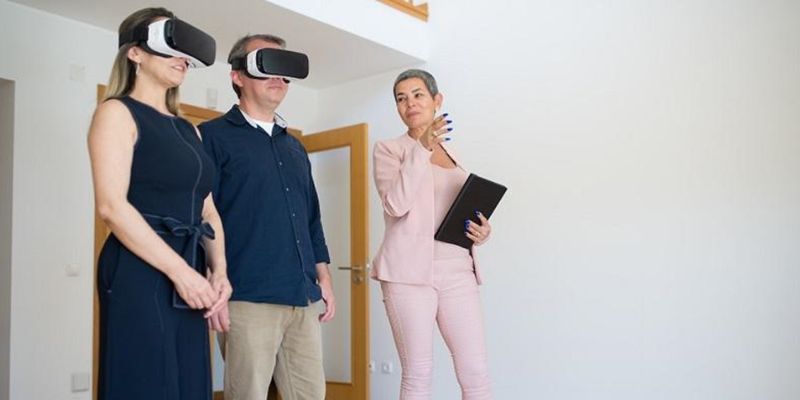 Using technology in real estate has become the cornerstone of success for agents. Embracing cutting-edge tools streamlines operations and enhances client relationships, leading to a thriving business.
Let's delve into the best tools for real estate agents that are reshaping the way real estate agents work and succeed in their endeavors.
Customer Relationship Management (CRM) Software
Real Estate Website and Listing Platform
Lead Generation Tool
Social Media Management Tool
Email Marketing Tool
Video Editing Tool
Electronic Signature Services Tool
Transaction Management Tool
Analytics and Reporting Tools
Training and Educational Resources
1. Customer Relationship Management (CRM) Software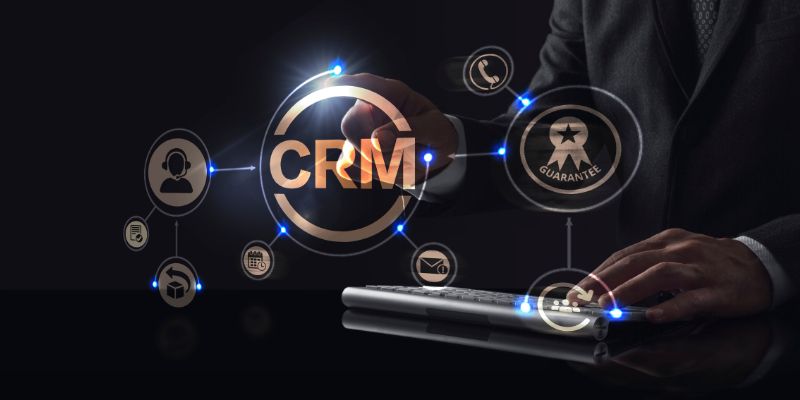 A robust CRM system is a cornerstone among tech tools for real estate agents. It centralizes client data, automates follow-ups, and tracks leads, ensuring personalized and timely communication. This fosters stronger client relationships and maximizes sales opportunities.
Among popular options, Wise Agent offers a comprehensive set of features at an affordable price point, with plans starting at $32/month. LionDesk excels in lead management and has a user-friendly interface, with pricing beginning at $39/month.
Propertybase is a feature-rich, highly customizable CRM with pricing available upon request as well as some customizable options. Each software boasts high user ratings, demonstrating its effectiveness in optimizing agent-client interactions.
2. Real Estate Website and Listing Platform
In today's digital age, having a professional real estate website is one of the most critical tips to become a good broker. It establishes a robust online presence, showcasing your expertise and listings to a wide audience.
Key features such as detailed property listings, intuitive search functions, and lead capture forms are indispensable. These elements provide valuable information to potential clients and facilitate seamless interactions, ultimately leading to successful deals.
A well-crafted website is an invaluable tool for any aspiring broker looking to excel in the real estate industry.
3. Lead Generation Tool
Lead generation tools are potent assets for boosting sales potential. They identify and qualify potential clients, allowing agents to focus on high-potential leads.
Platforms like Realtor Pro and Zillow Premier Agent are excellent sources, connecting agents with motivated buyers and sellers. By leveraging these tools for realtors, agents can maximize their time and efforts, leading to increased conversions and a more successful real estate business.
4. Social Media Management Tool
Real estate agents are harnessing technology to streamline social media management and learn digital marketing more effectively. Popular tools like Hootsuite and Buffer enable agents to schedule posts, analyze performance metrics, and engage with their audience seamlessly.
By automating these tasks, agents save time and ensure a consistent online presence, allowing them to focus on what truly matters—connecting with clients and growing their real estate business.
5. Email Marketing Tool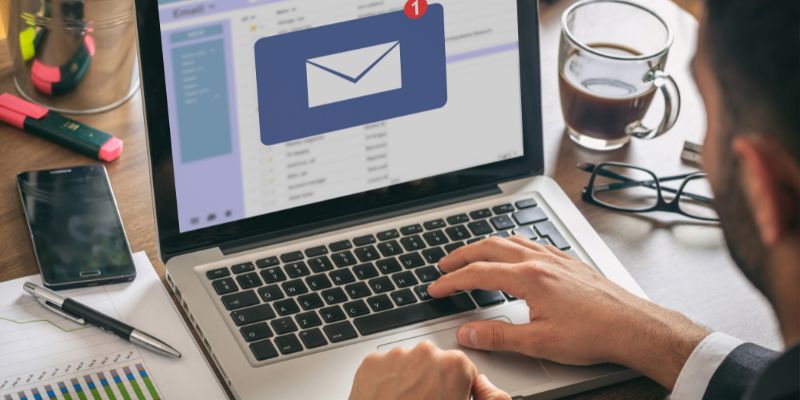 When we talk about the most impactful tech tools for real estate agents, a robust email marketing tool stands out. It offers customizable templates, automation for timely follow-ups, and detailed analytics for campaign optimization.
Leading platforms like Mailchimp and Constant Contact empower agents to craft engaging newsletters, execute drip campaigns, and deliver personalized messages, enhancing client relationships and ultimately driving real estate success.
6. Video Editing Tool
Video is an indispensable aspect of essential tech tools for real estate agents. It offers a dynamic platform to showcase properties, providing clients with an immersive experience. Moreover, it builds trust by offering a transparent view of listings.
Tools like Adobe Premiere Pro and iMovie empower real estate professionals to create engaging property tours, client testimonials, and informative videos. With polished visuals, agents can leave a lasting impression, ultimately driving successful real estate transactions.
7. Electronic Signature Services Tool
Electronic signatures are pivotal in the toolkit of essential tech tools for real estate agents. They expedite transactions by allowing legally binding signatures to be obtained swiftly from clients and other parties involved.
DocuSign and Dropbox Sign are leading platforms in this domain, streamlining the signing process and ensuring a seamless and secure transaction experience for both agents and clients.
8. Transaction Management Tool
Like a transaction management platform, the right tech tools revolutionize real estate processes. They offer document organization, task tracking, and communication tools, creating a centralized hub for seamless transactions.
Leading platforms like Dotloop and TransactionDesk excel in streamlining the entire process, ensuring documents are organized, tasks are completed on time, and communication is efficient.
This enhances productivity and instills confidence in clients, leading to smoother, more successful real estate transactions.
9. Analytics and Reporting Tools
Analytics and reporting tools are indispensable for agents looking to measure the impact of their marketing endeavors.
Platforms like Google Analytics, HubSpot, and Marketo provide comprehensive insights into website traffic, lead generation effectiveness, and overall marketing performance.
These tools empower real estate agents to make informed decisions, refine strategies, and ultimately achieve tremendous success in their business.
By leveraging data-driven insights, agents can fine-tune their approach and optimize their efforts for maximum impact in the real estate industry.
10. Training and Educational Resources
Continuous learning is essential for success in real estate. ThinkProp offers a range of courses covering various aspects of the industry, from market trends to negotiation strategies.
Engaging with these courses enhances expertise and instills trust in clients, demonstrating a commitment to excellence.
It's a crucial investment that empowers real estate professionals to navigate the evolving landscape with confidence and proficiency.
Conclusion
In the ever-evolving landscape of real estate, harnessing the power of technology and continuous learning is paramount.
Essential tech tools for real estate agents, like CRM software, virtual tours, and social media management platforms, have become invaluable assets in streamlining processes and building stronger client relationships.
Moreover, the significance of training and education must be balanced. ThinkProp's courses, covering market trends, negotiation strategies, and more, provide a solid foundation for success in this dynamic field.
By incorporating these tools and embracing a commitment to ongoing learning, real estate agents can stay competitive and excel in their endeavors.
So, whether you're fine-tuning your digital marketing strategies or seeking expert guidance through ThinkProp's courses, remember that a combination of technology and knowledge is the key to thriving in today's real estate industry.
Elevate your skills, stay ahead of industry trends, and flourish in this competitive landscape with ThinkProp's real estate training programs and embark on a journey towards real estate success!