Are you a passionate real estate professional looking to take your career to the next level? You've dreamt of starting your real estate brokerage, where you can build a thriving business, empower a team of talented agents, and establish a strong presence in Dubai's dynamic real estate market.
While owning a brokerage is undeniably exciting, it's crucial to understand the costs involved in turning this dream into a reality.
This comprehensive blog will explore the estimated cost of opening a real estate brokerage in Dubai, providing a clear picture of the financial considerations you need to consider.
From registration fees to office space, staffing, technology, and marketing, we'll cover the various aspects contributing to the overall cost of establishing and running a successful real estate brokerage.
As you embark on this entrepreneurial journey, it's important to remember that every brokerage's cost structure will vary based on factors such as business model, size, location, and services offered.
So, if you're ready to dive into the world of real estate entrepreneurship, let's delve into the estimated cost of opening a real estate brokerage in Dubai and uncover the key factors that will shape your financial plan.
Estimated Cost of Opening a Real Estate Brokerage in Dubai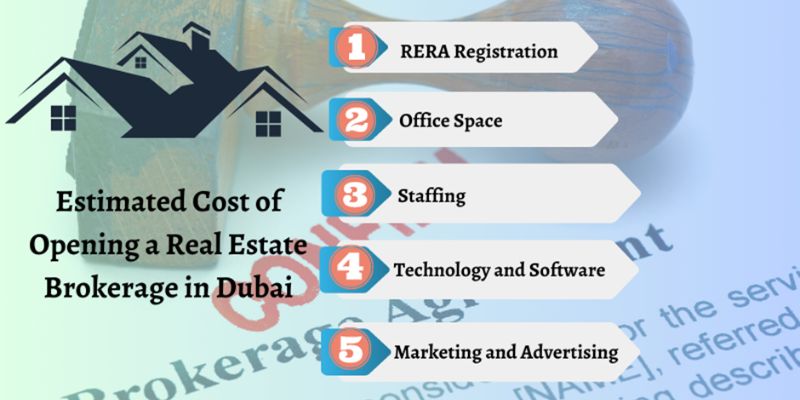 Opening a real estate brokerage comes with various expenses to consider when developing your budget.
While the exact cost may vary depending on location, size, and business model, let's delve into the key elements contributing to the overall cost of establishing a real estate brokerage in Dubai.
"To establish a real estate brokerage in Dubai, you can expect the costs to start at AED 21,000, with a minimum requirement of $100,000 from FINRA. If your firm is reserved, a capital of $150,000 may be required. Furthermore, obtaining a real estate brokerage license for an LLC costs approximately AED 12,950, allowing you to launch and operate your brokerage business in the UAE."
1. RERA Registration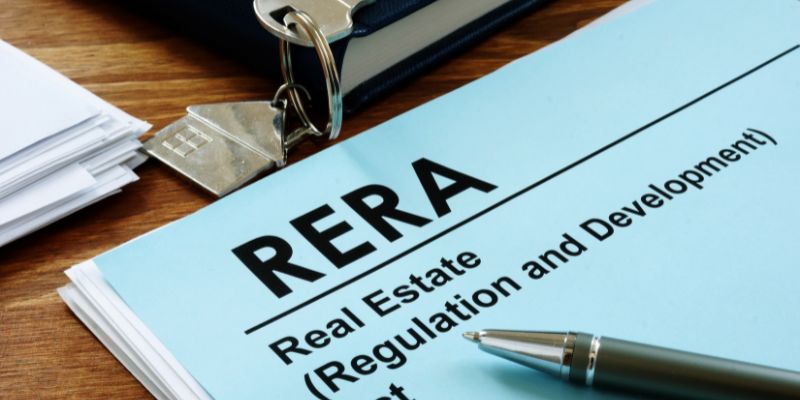 The Real Estate Regulatory Agency (RERA) plays a pivotal role in regulating and overseeing the real estate industry in Dubai. Therefore, you must register your brokerage with RERA as part of the licensing process.
This incurs application fees, license fees, and other associated charges. Therefore, it's essential to factor in these expenses when calculating the overall cost of opening your brokerage.
2. Office Space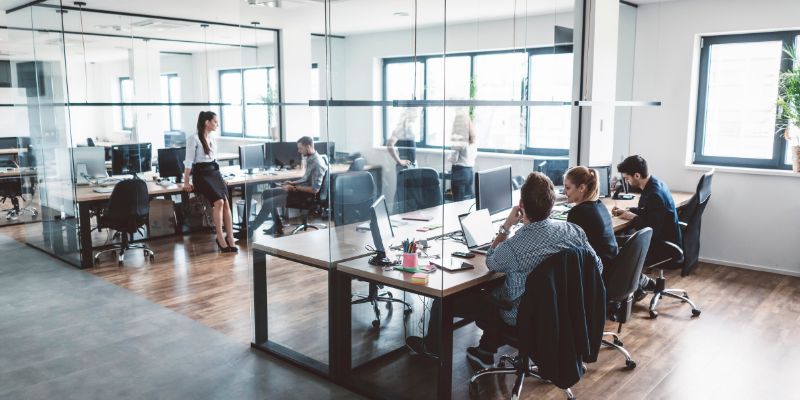 Finding a suitable office space is critical in establishing your brokerage's presence. The cost of office space will depend on factors such as location, size, and amenities.
Rent, security deposits, fit-out expenses, furniture, and utilities are all aspects to consider when budgeting for your office space.
3. Staffing
Building a team of qualified and dedicated professionals is key to the success of your brokerage—factor in recruitment costs, salaries, employee benefits, training programs, and necessary licensing or certifications.
Investing in skilled staff who align with your brokerage's vision and values is crucial for long-term growth.
4. Technology and Software
In today's digital age, technology is integral to the real estate industry. Budget for expenses related to hardware, software, customer relationship management (CRM) systems, website development, and other technological resources.
These tools will help streamline your operations, enhance client management, and stay competitive in the market.
5. Marketing and Advertising
Promoting your brokerage effectively is vital for attracting clients and establishing a solid brand presence.
Allocate a budget for marketing and advertising initiatives, including online advertising, print media, signage, professional photography, promotional materials, and website optimization.
Building a solid marketing strategy will help generate leads and increase your visibility in the market. Here are some of the best phone marketing tips you can utilize to attract new clients!
Conclusion
Opening a real estate brokerage in Dubai can be an exhilarating and rewarding experience. First, however, being financially prepared for the associated costs is essential.
Various factors contribute to the cost of opening a real estate brokerage in Dubai, from RERA registration to office space, staffing, technology, and marketing.
Proper financial planning, budgeting, and seeking professional guidance are essential for your brokerage's smooth operation and long-term viability.
Consider partnering with experts in the field, such as ThinkProp, who can provide you with the necessary insights, support, and real estate training programs to navigate the process successfully.
Whether it's navigating the licensing requirements or growing your business, their real estate professional courses and expertise to build a profitable database as a real estate agent.
If you're ready to embark on this entrepreneurial journey, take the time to assess the estimated costs we've discussed thoroughly. By doing so, you'll be better equipped to make informed financial decisions and set your real estate brokerage on the path to success.