If you're stepping into the vibrant world of real estate in Dubai, you're in for an exciting journey. Dubai, often dubbed the "City of Gold," shines for its skyscrapers and thriving real estate sector!
Whether you're looking to invest, buy, or rent property in this metropolis, choosing the right real estate company can make all the difference. In this blog, we'll guide you to Dubai's best Real Estate Companies. These companies are the keyholders in Dubai's real estate.
With Dubai's ever-growing reputation as a global real estate development and investment hub, the fierce competition among these real estate companies ensures you receive top-notch service, expert advice, and many property options to explore.
So, whether you're a first-time buyer, a seasoned investor, or someone searching for the perfect rental, join us on this journey to discover Dubai's finest real estate companies.
Let's explore the city's most trusted and reputable real estate experts, helping you realize your real estate dreams.
Top 12 Real Estate Companies In Dubai
Discover the leading real estate players that are transforming Dubai's property landscape. These top 12 real estate companies in Dubai are renowned for their iconic developments, experienced teams, and a wide range of real estate services.
Emaar Properties
Damac Properties
Nakheel
Meraas
Sobha Group
Al Futtaim Group
Fam Properties
Nshama
Azizi Developments
Ellington Properties
Danube Properties
Encore Capital
Let's explore each of these top companies in detail so you can understand what makes them the best among others.
1. Emaar Properties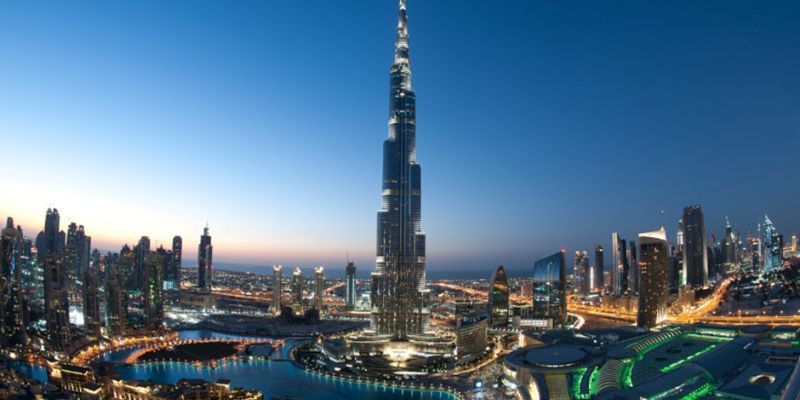 Emaar Properties, established in 1997, is one of Dubai's most renowned real estate developers. Headquartered in Dubai, this industry giant boasts an experienced team responsible for iconic projects like the Burj Khalifa and Dubai Mall.
Emaar specializes in various properties, from luxury residential units to commercial spaces. Their commitment to innovation and quality has made them a leader in the industry.
2. Damac Properties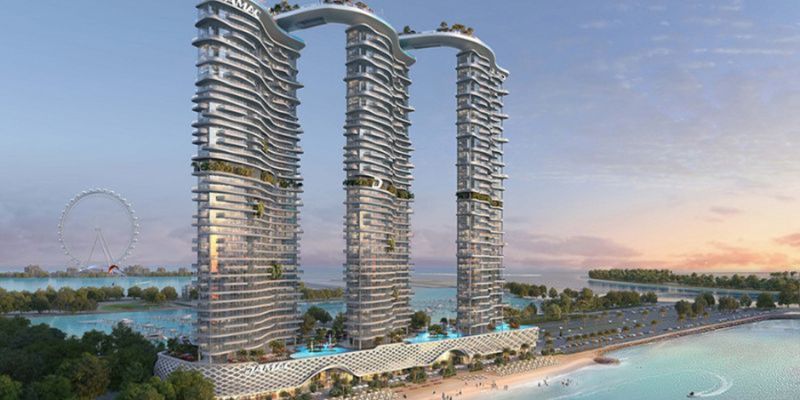 Founded in 2002, Damac Properties has its headquarters in Dubai. With an experienced team of real estate professionals, Damac offers a diverse portfolio of luxury residential and commercial properties.
They have crafted iconic projects such as the Trump International Golf Club and the Damac Towers by Paramount, highlighting their commitment to excellence.
3. Nakheel
Established in 2000, Nakheel is based in Dubai and boasts a team with extensive industry knowledge. This developer is known for creating remarkable projects like the Palm Jumeirah and The World Islands.
Nakheel primarily deals in residential and commercial properties, contributing significantly to Dubai's iconic skyline.
4. Meraas
Meraas, founded in 2007 and headquartered in Dubai, is known for its innovative approach to real estate.
Their team is dedicated to creating unique experiences, as seen in projects like La Mer and Bluewaters Island. Meraas specializes in residential and mixed-use developments, redefining urban living in Dubai.
5. Sobha Group
Established in 1976, Sobha Group is headquartered in Dubai, UAE. Their experienced team excels in delivering high-end residential properties. Projects like Sobha Hartland and Sobha Creek Vistas reflect their commitment to luxury and quality.
6. Al Futtaim Group
With roots dating back to 1930, Al Futtaim Group is headquartered in Dubai. Their diverse team engages in residential, commercial, and retail developments. Iconic projects such as Dubai Festival City and Al Badia Hillside Village showcase their versatility and dedication to excellence.
7. Fam Properties
Fam Properties, established in 2008 and based in Dubai, specializes in residential and commercial real estate brokerage and property management. Their team of experts offers valuable insights into Dubai's property market, assisting clients in buying, selling, and leasing various property types.
8. Nshama
Founded in 2014 and headquartered in Dubai, Nshama focuses on residential developments. Their team aims to create sustainable and vibrant communities, as seen in the ambitious Town Square project.
9. Azizi Developments
Azizi Developments, established in 2007 and headquartered in Dubai, offers a wide range of residential and commercial properties. Their portfolio includes projects like Riviera and Mina on the Palm Jumeirah.
10. Ellington Properties
Ellington Properties, founded in 2014, specializes in luxury residential properties. With a commitment to unique living experiences, they have crafted developments like Wilton Park Residences and Belgravia Square.
11. Danube Properties
Danube Properties, established in 1993 and headquartered in Dubai, focuses on affordable residential apartments. Successful projects include Starz and Glamz Residence.
12. Encore Capital
Encore Capital, established in 2000 and based in Dubai, combines real estate expertise with financial services. They provide investment opportunities across various property types in Dubai.
Conclusion
When it comes to the best real estate companies in Dubai, you have a wealth of options to choose from. Emaar Properties, Damac Properties, Nakheel, and Meraas have all made significant contributions to Dubai's skyline and property landscape.
Whether you're considering investing in Dubai's real estate market or seeking potential partnerships, these companies offer a diverse range of properties, from luxury residences to commercial spaces.
Their track records of iconic projects and experienced teams make them formidable players in the industry.
To dive deeper into the world of real estate investment in Dubai, we encourage you to explore these companies individually and consider the valuable insights and training offered by ThinkProp's real estate training programs. In this dynamic market, knowledge and guidance are your keys to success.