Welcome to Dubai's vibrant real estate market, where property values soar like their skyscrapers. With a thriving economy, and a prime location at the intersection of Europe, Asia, and Africa, its real estate market has reached astounding heights prompting investors to hunt for the best property to buy in Dubai.
The city offers options that can accommodate all investment plans, from the bustling metropolis of Downtown Dubai—home to the Burj Khalifa—to the waterfront of Dubai Marina.
Dubai's real estate market is soaring, so educating yourself professionally in this field is a lucrative option. Several courses, such as Dubai Broker Course (RERA), are a great option if this area interests you!
3 Factors to Consider When Buying Property in Dubai
The following are the 3 factors to consider while purchasing a property in Dubai:
1. Location Analysis and Accessibility
For property purchasers and tenants, convenient proximity to transit hubs, including metro stations, bus stops, and busy roadways, is essential. The best property to buy in Dubai will be one with connectivity to various regions in the city.
2. Neighborhood Amenities and Facilities
The convenience and comfort of having nearby schools, hospitals, retail areas, parks, and recreational facilities enhance daily living and are characteristic of the best property in Dubai.
3. Property Value and Growth Potential
Making wise selections requires assessing property value trends. For this purpose, Valuation Courses are essential in determining the worth of property in the UAE.
In addition, brokers should comprehend the price swings and potential for appreciation by looking at historical data and market trends.
When considering real estate investments, an area's growth potential is essential. Over the years, Dubai has rapidly developed, and its economy has expanded.
As a result, property owners may benefit by locating the best properties to buy, such as up-and-coming commercial districts, brand-new infrastructure initiatives, or planned developments.
5 Best Residential Areas to Buy in Dubai
When it comes to the best residential areas in Dubai, there are a few standout neighborhoods that offer a fantastic quality of life. From the luxurious Palm Jumeirah with its stunning waterfront properties to the vibrant Downtown Dubai, home to the iconic Burj Khalifa, there's something for everyone.
1. Downtown Dubai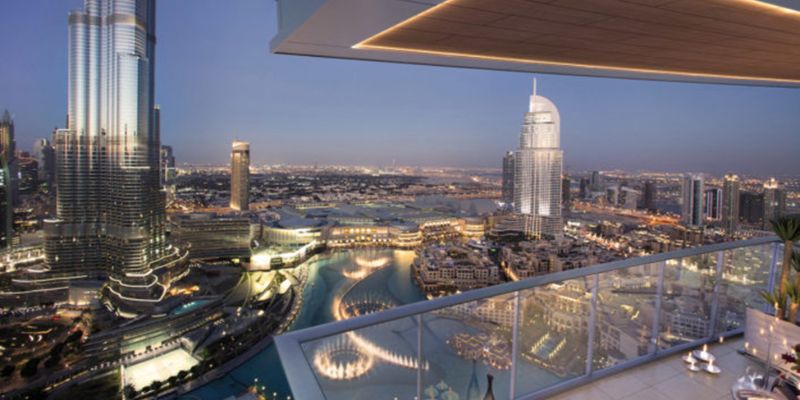 Burj Khalifa, the tallest building in the world, and The Dubai Mall, a sizable shopping and entertainment complex, are two of the most notable attractions of Downtown Dubai, making it one of the best properties in Dubai.
Apartments, ranging in size from studios to spacious penthouses, make up the majority of available properties and start at about AED 1 million.
The average transaction sales price over the last 3 months for a 2-bedroom apartment stands at around 3,000,000 AED. This indicates a stable and desirable market for those seeking a comfortable living space.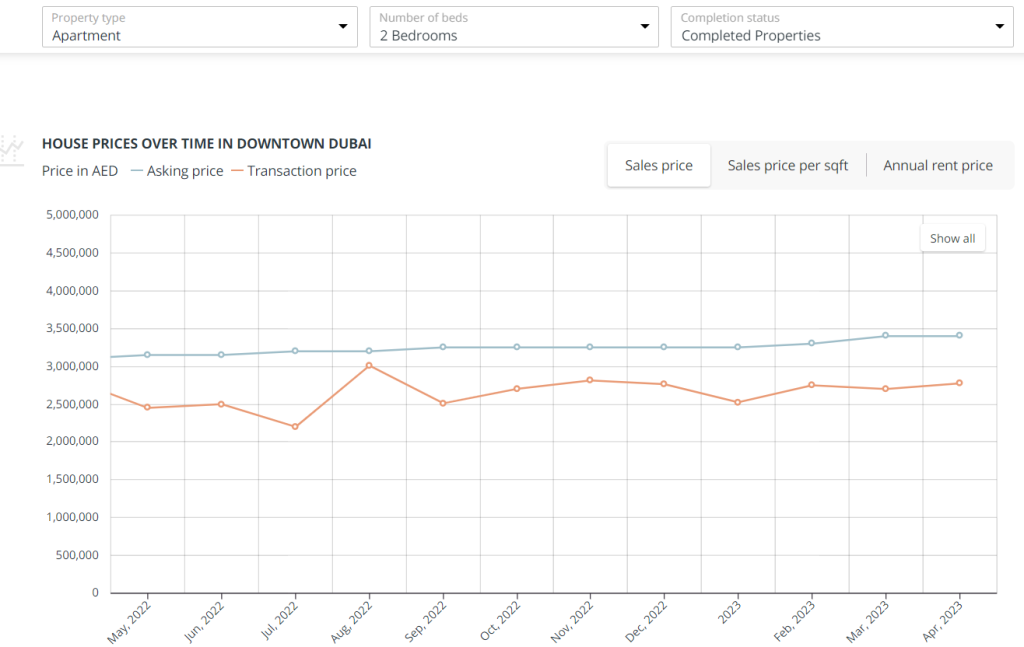 Overall, Downtown Dubai combines luxurious living with breathtaking attractions and a vibrant urban lifestyle making it the best property to buy in Dubai.
If you are convinced to purchase a property in Downtown Dubai, then a property valuation service can provide an accurate and unbiased assessment of your property's value.
This can be helpful when you are looking to sell or rent your property, as it can give you an idea of what price to expect.
2. Palm Jumeirah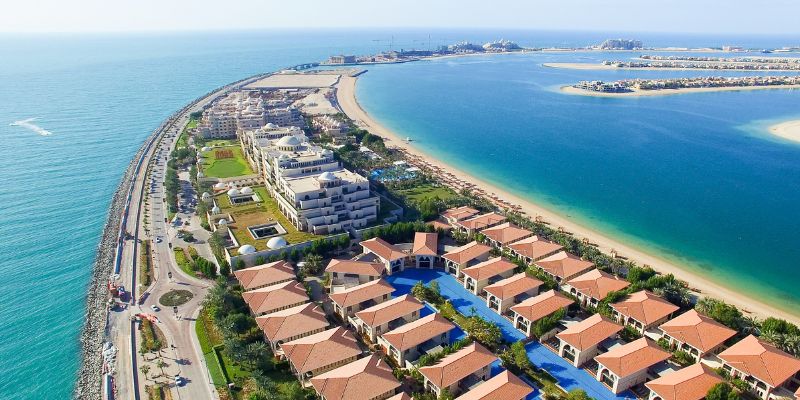 The artificial island Palm Jumeirah, built by Nakheel Properties, is one of Dubai's most distinctive tourist attractions.
It offers an exceptional beachfront living experience shaped like a palm tree. Palm Jumeirah offers a variety of properties, from opulent villas and townhouses to upscale apartments and penthouses.
While Garden Homes combine beachfront and canal-facing villas, Signature Villas offers large beachfront residences with private pools and breathtaking views.
Prices range from several million dirhams for flats to tens of millions for villas, depending on the property type and location.
The average transaction sales price for a 2-bedroom apartment over the last 3 months is approximately 3,087,500 AED. This indicates a stable market with a slight increase in prices compared to the previous period.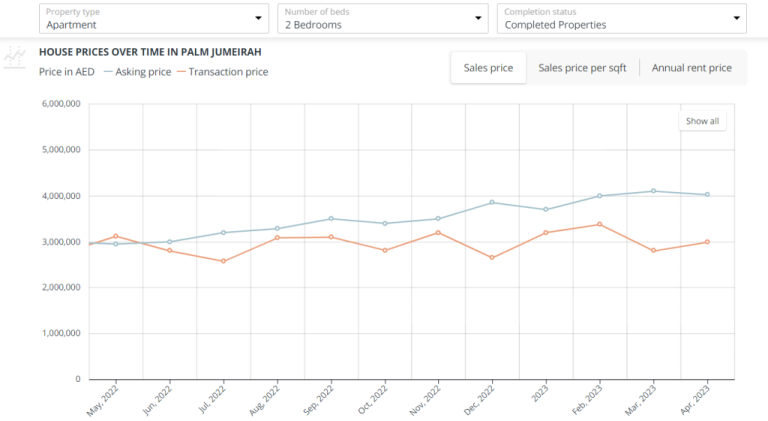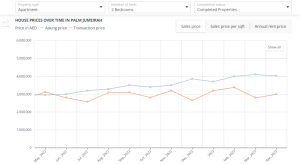 3. Dubai Marina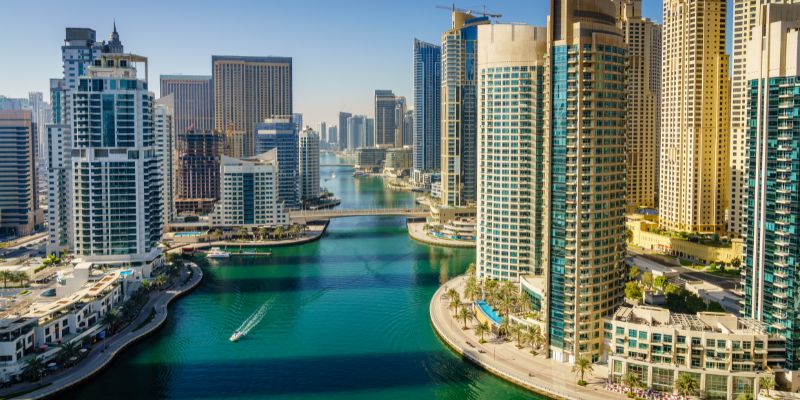 The lively waterfront neighborhood of Dubai Marina is renowned for its breathtaking skyline, energetic way of life, and expansive views of the marina and the Arabian Gulf.
The sub-communities provide a variety of opulent condos, including penthouses, with access to the marina promenade and modern facilities.
Apartments range in price from roughly AED 1 million to several million dirhams, depending on location, size, and view, among other things. Still, the overall amenities make it one of the best properties in Dubai.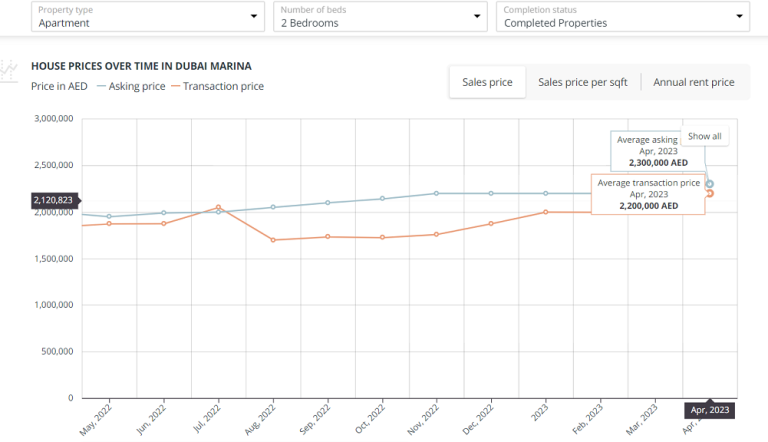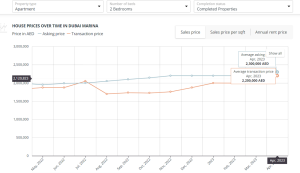 If you are interested in trading in property in Dubai Marina, courses in Real Estate Broker Training will give you a definite upper hand in the principles of lease and brokerage.
4. Jumeirah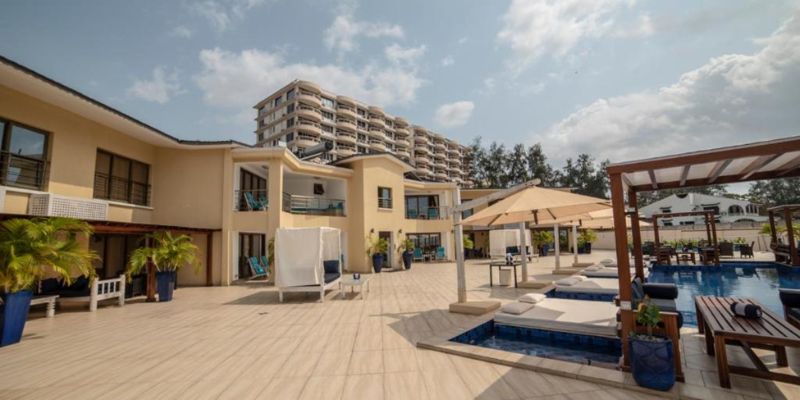 The affluent Dubai neighborhood of Jumeirah is known for its opulent beachfront homes and posh neighborhoods. Jumeirah, which has been built by numerous developers, offers a variety of luxurious villas and townhouses. Jumeirah's top subdivisions include Jumeirah 1, Jumeirah 2, and Jumeirah 3.
The average transaction sales price for a 2-bedroom apartment over the last 3 months stands at around 3,525,000 AED. This reflects a moderately priced segment that offers a range of high-quality options for those seeking a comfortable and stylish living space.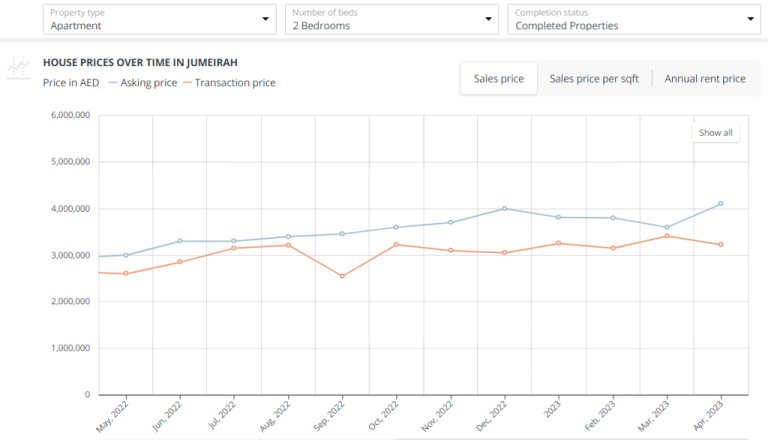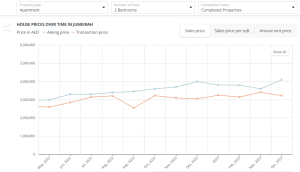 Most of the homes in Jumeirah are large villas with various architectural styles and contemporary facilities.
5. Arabian Ranches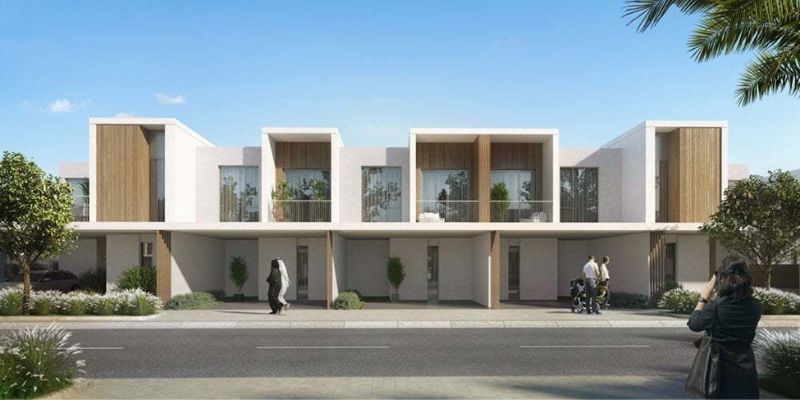 A well-liked family-friendly neighborhood in Dubai, Arabian Ranches is renowned for its serene settings, roomy homes, and excellent services. Arabian Ranches, a community created by Emaar Properties, provides a variety of housing alternatives, most of which are villas and townhouses.
The homes at Arabian Ranches have roomy interiors, private gardens, and easy access to various services like playgrounds, parks, swimming pools, and sports fields.
Therefore, they are one of the best properties to buy in Dubai. Prices in Arabian Ranches might vary depending on the amenities offered but typically cost between AED 2 million and millions of dollars.
If you are interested in evaluating the exact price of Arabian Ranches, a Real Estate Surveying Course can help you ascertain it. Such a course will equip you with the basic knowledge of property valuation and how to sell it.
4 Best Commercial Areas to Buy in  Dubai
There are a few neighborhoods in Dubai that are really great for businesses. You've got Downtown Dubai, which is full of famous landmarks and lively business areas.
And then there's Dubai Marina, with its offices right by the waterfront. Both of these places offer different options depending on what industry you're in or what you prefer.
Now, let's talk about the prices. In the third quarter of 2021, the prices for commercial properties didn't change much compared to the previous quarter.
The index value was 0.781, which means things stayed pretty stable. But if we look at the prices over the entire year, there was a slight decrease of 2%. That means prices were a bit lower compared to the same time last year.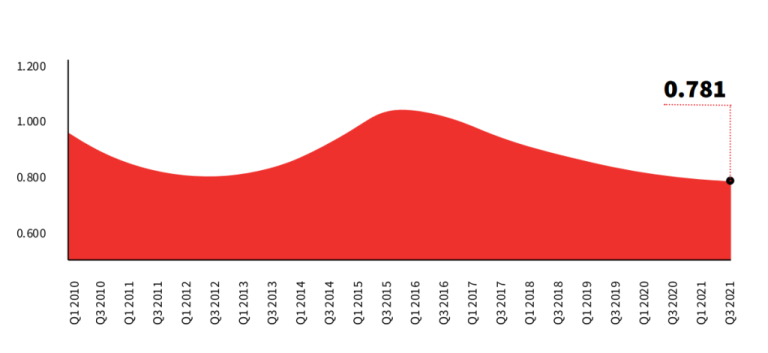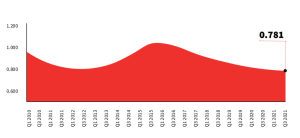 But here's the good news: even though prices went down a bit, the number of property sales actually increased. More people were buying and selling commercial properties.
1. Business Bay
Business Bay is a prominent business district in Dubai that provides prospective commercial real estate buyers with a vibrant environment. Business Bay, a thriving neighborhood built by Dubai Properties Group, is renowned for its cutting-edge skyscrapers. For professionals, we highly recommend this as the best property in Dubai.
Offices and retail locations comprise most of the commercial property possibilities in Business Bay.
Retail spaces provide options for stores, restaurants, and service-oriented businesses. Office space prices in Business Bay typically range between AED 800 and AED 2,500 per square foot, depending on the building's location, size, and quality.
2. Dubai International Financial Centre (DIFC)
The prominent Dubai International Financial Centre (DIFC), which serves the financial industry, provides a top-notch business environment and upscale commercial premises.
Famous international financial institutions, law firms, and professional service providers called DIFC, created by the DIFC Authority, home. Therefore, this will be one of the best property investments in Dubai for firms and businesses.
Offices and retail locations make up most of the commercial properties in DIFC. Offices are created with modern amenities and cutting-edge infrastructure.
High-end boutiques and luxury businesses have access to retail locations. Office space prices in DIFC typically range from AED 2,000 to AED 4,000, with location, size, and quality all critical considerations.
3. Dubai Media City
Several renowned commercial buildings are available in Dubai Media City, a well-known business center serving the media and creative industries. Dubai Media City, created by Dubai Holding, offers a buzzing and welcoming environment for media businesses, advertising agencies, and creative workers.
In Dubai Media City, most commercial assets are offices with cutting-edge amenities and cutting-edge technology infrastructure to support media and creative businesses.
In addition, convenience stores, cafes, and service businesses can all rent retail spaces. With all these amenities and the location, we highly recommend this as the best property to buy in Dubai.
4. Jumeirah Lakes Towers (JLT)
A well-known mixed-use building in Dubai, Jumeirah Lakes Towers (JLT), is recognized for drawing commercial real estate buyers. JLT, created by DMCC (Dubai Multi Commodities Centre), provides a selection of premium business spaces.
The three most prominent sub-communities in JLT are Cluster A, Cluster B, and Cluster C, each with a mix of office towers, shops, and dining establishments.
DMCC has a reputation for producing business spaces that are carefully thought out and efficiently developed. Buyers can choose from several units in JLT, including office spaces, retail locations for stores and boutiques, and dining establishments like cafes and restaurants.
If you are interested in purchasing property in JLT, a Property Valuation Course can offer an accurate and unbiased evaluation of the property's value. This can give you an idea of what price to anticipate when you want to sell or rent your property.
Emerging Real Estate Areas in Dubai
Dubai has some exciting emerging real estate areas. These are neighborhoods that are gaining popularity and attracting investors and homebuyers.
Places like Dubai South, Jumeirah Village Circle (JVC), and Dubai Hills Estate are among the emerging hotspots, offering new developments, modern amenities, and great investment potential.
If you're looking for up-and-coming areas with promising growth, Dubai South is an emerging real estate location in Dubai worth considering.
It is a quickly developing neighborhood that offers new real estate options and enormous growth potential. Emaar South and The Pulse stand out among the many sub-communities it includes. It is undoubtedly one of the best properties to buy in Dubai.
Apartments, townhomes, and villas are among the residential options available in Emaar South, created by Emaar Properties. The Pulse is a buzzing mixed-use building with apartments, shops, and recreation areas.
Dubai South provides various pricing options to suit various spending limits and tastes. Depending on size, location, and facilities, apartments in Dubai South can start at around AED 400,000, while townhouses and villas have a more comprehensive price range.
If you are interested in evaluating the exact price of real estate in Dubai South, a Real Estate Surveying Course can help you ascertain it. You will gain a fundamental understanding of property appraisal and how to market it by taking such a course.
Conclusion
In conclusion, Dubai offers a wide variety of properties for both residential and business ventures, accommodating different tastes and price ranges. The question now arises: what is the best property to buy in Dubai?
Whether it's the opulent beachfront homes in Jumeirah, the family-friendly atmosphere of Arabian Ranches, the vibrant waterfront lifestyle of Dubai Marina, the Palm Jumeirah beachfront experience, the media and creative hub of Dubai Media City, there are emerging opportunities in Dubai.
Before making an investment, you must take into account variables, including location analysis, neighborhood amenities, property value trends, and growth possibilities. For this purpose, we would recommend that you take Brokerage and Valuation courses and start investing in the best properties to buy in Dubai!